Heb je een iPad met een extern toetsenbord? En gebruik je Office-apps als Word, Excel en PowerPoint? Dan ben je ongetwijfeld blij met de nieuwe update die Microsoft vanaf nu beetje bij beetje uitrolt: de Office-apps op de iPad krijgen muis- en trackpadondersteuning.
Word, Powerpoint en Excel: muisondersteuning
Heb je een Magic Keyboard met ingebouwd trackpad, of een los toetsenbord met muis? Dan heb je veel voordeel bij de update. Want de bediening van de Office-apps op de iPad wordt hiermee een stuk gebruiksvriendelijker.
De iPhone 14 nu tot €7,50 korting per maand!
Maximaal voordeel als je thuis internet van Ziggo hebt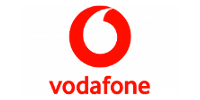 Bekijk actie
In Microsoft Word kon je tot nu toe bijvoorbeeld niet klikken en slepen om een tekst te selecteren, zoals je dat bij apps als Pages en Notities doet. Binnenkort wordt dat wel mogelijk. In PowerPoint kun je plaatjes en diagrammen verkleinen of vergroten, in Excel selecteer je meerdere cellen. Je hebt steeds meer het gevoel dat je gewoon achter je Mac zit.
Volledige muisondersteuning
Sinds iPadOS 13.4 kun je de iPad in principe besturen met muis en trackpad, zonder dat je het scherm nog hoeft aan te raken. De muiscursor op de iPad werkt nét even anders dan op de Mac. Je zou hem contextafhankelijk kunnen noemen. Hij ziet er ook anders uit: in plaats van een pijltje is het een bolletje, dat van vorm verandert als je het bijvoorbeeld op een knop of menu richt. De volledige muisondersteuning werkte al in apps van Apple, maar steeds meer apps van derden zijn er nu ook klaar voor.