Voor ontwikkelaars is er gisteren een nieuwe bèta-versie van iOS 10 uitgekomen. Dit keer niet alleen met wat kleine verbeteringen, maar met een heel scala aan nieuwe en verbeterde emoji.
Vrouwelijke emoji in iOS 10
Wat vooral opvalt aan de nieuwe emoji is de diversiteit ervan. Er zijn véél meer vrouwelijke emoji. Zo vind je op het emoji-toetsenbord voortaan vrouwelijke atleten: gewichtheffers, basketballers en surfers. Maar ook typische mannenberoepen worden nu ook weergegeven als vrouwelijke variant, bijvoorbeeld bouwvakkers en agenten. Ook zijn er nieuwe gezins-samenstellingen toegevoegd en een regenboogvlag.
De iPhone 14 nu tot €348 korting!
• Maximaal voordeel als je thuis Ziggo hebt
• 6 maanden Apple Music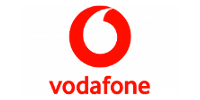 Bekijk actie
Wat verder opvalt is dat de bestaande emoji een metamorfose hebben ondergaan. Zo zijn veel van de smiley's iets molliger geworden. Sommige emoji zien er heel anders uit: het pistool bijvoorbeeld is veranderd en een felgroen plastic waterpistooltje. Let wel op: stuur je deze emoji naar een Android-toestel, dan ziet de ontvanger een gewoon pistool. Dat kan nog weleens gaan zorgen voor spraakverwarring.
Release iOS 10
iOS 10 komt dit najaar uit en dan kan iedereen met een iPhone of iPad de nieuwe emoji-tekens gebruiken. Apple kondigde eerder al aan dat emoji een grote rol gaan krijgen in iOS 10. In de app Berichten worden emoji groter als je ze verstuurt zonder tekst of andere emoji. Bovendien komt er een emoji-zoekmachine, voor als je tussen al die honderden emoji niet meer kunt vinden wat je zoekt. Hoe die precies werkt, lees je in ons artikel Woorden omzetten in emoji in iOS 10: zo werkt het.