Siri staat bij veel mensen bekend als een spraakassistent die kan rappen of beatboxen, maar hij is van meerdere markten thuis en is soms ook echt nutting. Vanaf nu kun je de virtuele hulp ook inzetten om in de ING Bankieren-app geld over te maken. Je hoeft alleen een klant van ING met een iPhone te zijn.
Hé Siri, ik wil geld overmaken
Als je de ING Bankieren-app hebt geüpdatet, hoef je alleen "ik wil geld overmaken" tegen Siri te zeggen, vervolgens wordt de nieuwe functie geactiveerd. Je moet de betalingen nog wel goedkeuren door je pincode in te voeren of je vingerafdruk te gebruiken.
Krijg je nog geld van iemand? Dan kun je ook een betaalverzoek aanvragen. Je ontvangt aansluitend een link die je via iMessage, WhatsApp of mail naar je schuldenaar kunt sturen. ING heeft hiermee een primeur want het is de eerste Nederlandse bank die deze functie aan zijn app heeft toegevoegd. Internationale online betalingssysteem PayPal maakt al langer gebruik van een soortgelijke dienst. Op de website van ING lees je meer over de functie.
De iPhone 14 nu tot €348 korting!
• Maximaal voordeel als je thuis Ziggo hebt
• 6 maanden Apple Music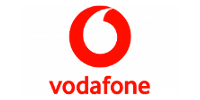 Bekijk actie
Hoe werkt het?
Wanneer je de app hebt geüpdatet moet je de volgende stappen nalopen om Siri te activeren. Eerst log je in en vervolgens ga je naar het menu  'Instellingen' en druk je op 'Siri'. Als je een betaling gaat doen moet ook je Touch ID voor "inloggen en bevestigen" aanstaan. Als Touch ID niet staat ingeschakeld, vraagt de spraakassistent je betaling te bevestigen met je pincode.
De nieuwe betaalfunctie is een interessante ontwikkeling. Sinds de komst van iOS 10 hebben app-ontwikkelaars toegang tot de spraakassistent van Apple. Dit was voorheen exclusief voor apps ontwikkeld door het bedrijf uit Cupertino. Dit biedt voor de ontwikkelaars veel mogelijkheden. We zijn benieuwd wat dit ons in de toekomst gaat opleveren!
Ga jij gebruikmaken van de nieuwe functie of blijf jij geld overmaken op de ouderwetse manier?