Toen Apple in oktober de iPhone 12 aankondigde, werd daarnaast ook de MagSafe-oplader gepresenteerd. De reguliere versie van deze oplader is al een tijdje te koop. Maar Apple beloofde ook een dubbele MagSafe-oplader. De release van deze MagSafe Duo lijkt aanstaande te zijn!
MagSafe Duo komt eraan!
Apple heeft nooit bekendgemaakt wanneer de MagSafe Duo in de winkels ligt. Maar de Zwitserse geautoriseerde reseller Digitec Galaxus claimt dat de release nog deze maand is. Bij deze webshop is de voorverkoop al van start gegaan. Bestel je de MagSafe Duo, dan wordt hij volgens de kleine lettertjes geleverd tussen 16 en 23 december.
De iPhone 14 nu tot €7,50 korting per maand!
Maximaal voordeel als je thuis internet van Ziggo hebt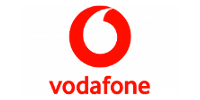 Bekijk actie
Exclusief voor iPhone 12
Apple kondigde de iPhone 12 in oktober aan, en MagSafe is een van de vernieuwingen. MagSafe-accessoires klik je met een magneet vast aan de iPhone 12. Naast de oplader zijn er ook pasjeshouders en hoesjes verkrijgbaar. Er komen meer accessoires aan, waaronder dus de dubbele MagSafe-oplader. Hiermee kun je naast je iPhone ook je Apple Watch opladen, of draadloos oplaadbare AirPods. Deze oplader is opvouwbaar zodat je hem gemakkelijk mee kunt nemen.
Het ideale cadeautje dus voor de kerst? Nou, niet direct. De Duo is namelijk nogal aan de prijzige kant: € 149! En daarmee ben je er nog niet: in de verpakking vind je een usb-c-naar-Lightning-kabeltje, maar de adapter moet je er nog los bij kopen. Om het maximale uit de oplader te halen, koop je er de USB-C-lichtnetadapter van 30W bij voor € 55. Meer dan 200 euro voor een oplader – we moeten nog maar zien of het zo'n succes wordt.
Wekelijks Apple nieuws in je mail
Als eerste op de hoogte van het laatste nieuws, tips & aanbiedingen!
Je aanmelding is helaas niet gelukt. Probeer het later nog eens.
Bron: via MacRumors