Apple heeft macOS Big Sur 11.2.2 uitgebracht. De update voorkomt dat nieuwere MacBooks beschadigingen oplopen als er usb-c-accessoires op worden aangesloten.
Schade door usb-c-accessoires
Heb je een MacBook Pro uit 2019 of later? Of een MacBook Air uit 2020? Die kunnen beschadigd raken als er bepaalde usb-c-accessoires op worden aangesloten. Denk aan hubs of docks van onbekende merken. macOS Big Sur 11.2.2 voorkomt deze schade. Apple geeft nergens aan hoe vaak het probleem voorkomt. Op onder meer Reddit klagen mensen dat hun Macs niet meer werken na het aansluiten van een hub of dock van een onbekend merk. De meldingen lijken met name afkomstig te zijn van gebruikers van M1-Macs, maar ook recente Intel-Macs hebben er soms mee te maken.
De iPhone 14 nu tot €7,50 korting per maand!
Maximaal voordeel als je thuis internet van Ziggo hebt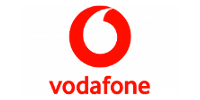 Bekijk actie
macOS Big Sur 11.2.2 downloaden
De update is te vinden via 'Systeemvoorkeuren>Software-update'. Klik hier op 'Werk nu bij' en doorloop de stappen om de update te downloaden en te installeren. De update is ook beschikbaar voor andere dan de genoemde Mac-modellen: mogelijk worden er ook kleine bugs mee opgelost.
Problemen Big Sur
Al sinds de release van macOS Big Sur in november vorig jaar, zijn er diverse problemen met het nieuwe besturingssysteem. Zo begon de installatie ook op Macs die in feite te weinig ruimte hadden, wat voor vastlopers zorgde. En verder was er een update nodig omdat MacBook Pro-modellen uit 2016 en 2017 niet meer konden worden opgeladen. Heb je spijt van Big Sur? In iCreate 126 leggen we je uit hoe je weer terugkeert naar macOS Catalina.
Bron: MacRumors