Vorige maand kwam er een nieuwe MacBook Pro uit en deze blijkt in sommige gevallen last te hebben van krakende speakers. Er wordt onder meer over geklaagd op het Apple Support-forum.
MacBook 2018 krakende speakers
Het geluid van de nieuwe MacBook Pr0 2018 zou beter moeten klinken dan dat van de voorgangers. 'Je weet niet wat je hoort', zo is te lezen op de website van Apple. Maar de video's hieronder laten aan duidelijkheid niets te wensen over: de speakers van de gloednieuwe Mac kraken zo nu en dan.
De iPhone 14 nu tot €348 korting!
• Maximaal voordeel als je thuis Ziggo hebt
• 6 maanden Apple Music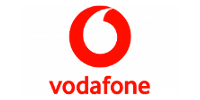 Bekijk actie
Het is nog niet duidelijk wat de oorzaak van het gekraak is, en het gebeurt onder zeer diverse omstandigheden. Sommige gebruikers hebben er last van als ze muziek beluisteren via iTunes, andere merken het in GarageBand of bij het afspelen van een YouTube-filmpje. Het gebeurt soms ook bij mensen die Windows gebruiken op een Mac met Boot Camp.
Eerder een soortgelijk probleem
Het is niet voor het eerst dat de MacBook Pro kampt met krakende speakers. De MacBook Pro 2016 had er ook mee te maken: toen was het geluid soms zo hard, dat de speakers er permanent door beschadigd raakten en gerepareerd of zelfs vervangen moesten worden. Windows Boot Camp bleek destijds de boosdoener – een update van de audiodrivers verhielp toen het gekraak. De speaker-problemen met de huidige MacBook Pro zijn minder heftig en lijken ook minder vaak voor te komen. Apple heeft op dit moment nog niet gereageerd op de situatie.
Het zou natuurlijk nog steeds kunnen dat het gewoon pech is: er circuleren al met al zó veel nieuwe Macs dat het statistisch gezien niet heel gek is dat enkele daarvan defecte speakers hebben. En anders is het wachten op een software-update. Binnenkort verschijnt macOS Mojave, het nieuwe besturingssysteem voor de Mac. Mogelijk zorgt Mojave voor een oplossing van het probleem.