De nieuwe MacBook Air 2022 komt mogelijk toch niet beschikbaar in de felle iMac-kleurtjes. Dat schrijft Apple-kenner Mark Gurman in een tweet. Volgens hem zijn de geruchten over de MacBook Air 2022-kleuren uit de hand gelopen en kiest Apple voor de meer traditionele kleuren – plus één nieuw kleurtje.
MacBook Pro 2022 kleuren: niet zo uitbundig
Vorig jaar verscheen er een nieuw ontworpen iMac in diverse felle kleuren en sindsdien werd eigenlijk aangenomen dat de nieuwe MacBook Air ook in dat kleurenpalet beschikbaar zou komen. Maar aan de vooravond van de WWDC tempert Gurman de verwachtingen.
BLACK FRIDAY: De iPhone 14 nu tot €348 korting!
• Maximaal voordeel als je thuis Ziggo hebt
• 6 maanden Apple Music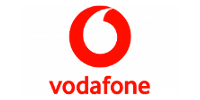 Bekijk actie
The much-reported idea of the new MacBook Air coming in a range of "several colors" is probably exaggerated. Right now it comes in space gray, silver and gold. I wouldn't expect more than those colors (though the new gold will be more champagne like) plus my favorite iMac color. pic.twitter.com/vYl56FOikg

— Mark Gurman (@markgurman) June 3, 2022
Hij schrijft dat de nieuwe MacBook Air 2022 kleuren grotendeels overlappen met de al bekende kleuren: spacegrijs, zilver en goud. Waarbij goud eigenlijk beter 'champagne' genoemd kan worden. Hij denkt dat Apple er dan nog wel een kleur aan toevoegt uit het iMac-kleurenpalet: blauw.
Verkeerde interpretatie
Volgens geruchten krijgt de nieuwe MacBook Air een witte rand en een wit toetsenbord, helemaal in lijn met de 24-inch iMac, wat de indruk wekt dat ook de specifieke iMac-kleuren dan wel van de partij zullen zijn. Apple-analist Ming-Chi Kuo beweerde bovendien dat de volgende MacBook Air 'meer kleurenopties' zou hebben, zonder de kleuren te benoemen. Volgens Gurman is dat iets te enthousiast geïnterpreteerd.
Wij vinden het wel vreemd dat als Apple voor het eerst een gekleurde MacBook Air brengt, ze dan maar voor één kleur gaan (en dan ook nog de meest stemmige kleur). Met voor de rest uitsluitend de traditionele metaalkleurtjes. Het blijft natuurlijk een kwestie van smaak – veel mensen zullen de neutrale kleuren prima waarderen.
Wel andere vernieuwingen
De aankomende MacBook Air zal naar verwachting een nieuw ontworpen behuizing krijgen. Het design lijkt op dat van de nieuwe MacBook Pro – misschien zelfs met een notch. Het zou het einde betekenen voor het taps toelopende design. Over de chip is nog onenigheid. Er wordt gespeculeerd over de volgende generatie M2-chip. Anderen zeggen dat de Air opnieuw een M1-chip krijgt, en dat het nieuwe design het belangrijkste verkoopargument wordt.
Morgen weten we meer. Dan gaat Apple's WWDC van start waarbij de we de onthulling van de MacBook Air verwachten. Wil je op de hoogte blijven? Op onze website kun je op de avond van de keynote een liveblog volgen. En als je al het nieuws van de WWDC nog op de avond zelf in je mailbox wilt, abonneer je dan op onze nieuwsbrief:
Je aanmelding is helaas niet gelukt. Probeer het later nog eens.