Eerder schreven we al over de MagSafe Battery Pack, de nieuwe powerbank van Apple. Die onthult nu een interessante verborgen functie van de iPhone 12: reverse charging.
iPhone reverse charging
Apple heeft voor de MagSafe Battery Pack een artikel geplaatst op de Apple Support-website met uitleg over de werking van het nieuwe accessoire. In het artikel staat een interessant detail: je kunt de Battery Pack opladen door je oplader in je iPhone te steken terwijl de Battery Pack eraan vastzit. Dit betekent dat de iPhone 12 via MagSafe dus toch een ander apparaat kan opladen. Tot nu toe leek dit onmogelijk.
BLACK FRIDAY: De iPhone 14 nu tot €348 korting!
• Maximaal voordeel als je thuis Ziggo hebt
• 6 maanden Apple Music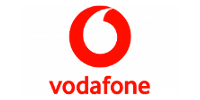 Bekijk actie
Omgekeerd draadloos opladen, ook wel reverse charging genoemd, is een functie waar al langer op wordt gewacht. Zo waren er al geruchten dat de iPhone 11 de functie zou krijgen, wat uiteindelijk niet gebeurde. Inmiddels wordt de functie weer genoemd voor de aankomende iPhone 13. Op veel Android-toestellen is de functie al een tijdje aanwezig.
Battery Pack only!
Hoewel we met de MagSafe Battery Pack zien dat de iPhone 12 dus toch in staat is om omgekeerd draadloos op te laden, blijft de functie vooralsnog beperkt tot dit ene accessoire. Het ligt ook niet voor de hand dat Apple deze functie open gaat stellen: als dit goed genoeg had gewerkt, had Apple het waarschijnlijk al bij de lancering van de iPhone 12 geactiveerd.
De hoop is dat de iPhone 13 wél universele reverse charging zal hebben, waardoor je ook je AirPods of zelfs een andere telefoon met je iPhone kan opladen. Eventueel zou je ook een Apple Watch hiermee in de toekomst kunnen opladen. Momenteel kan die echter alleen worden opgeladen met een speciale magnetische aansluiting, en dus niet met MagSafe of universele draadloze opladers (Qi). De volgende Apple Watch zou hier dus voor aangepast moeten worden.
We komen meer te weten over reverse charging op de iPhone 13 tijdens Apple's jaarlijkse september-evenement. Nog even geduld dus!
Je aanmelding is helaas niet gelukt. Probeer het later nog eens.