Zojuist is iPadOS verschenen. Voor het eerst heeft Apple de iPad een eigen besturingssysteem gegeven, apart van de iPhone. Ga je iPadOS 13.1 downloaden? Dit is wat je moet weten!
iPadOS: dit is er nieuw
iPadOS brengt allerlei vernieuwingen naar je iPad. iPadOS lijkt erg veel op iOS 13, dus met een aantal van de nieuwigheden heb je inmiddels al kennis kunnen maken. Zo krijgt ook de iPad nu een stijlvolle donkere modus, allerlei nieuwe gereedschappen voor het bewerken van foto's, een geheel vernieuwde Herinneringen-app en toegang tot Apple Arcade – Apple's nieuwe gamedienst. Helemaal in lijn dus met de iOS 13-update die vorige week verscheen voor de iPhone.
Daarnaast bevat iPadOS een aantal vernieuwingen die specifiek bedoeld zijn voor de iPad. Zo heb je meerdere mogelijkheden voor het indelen van je thuisscherm, werkt Safari net zoals op de Mac en zijn er nieuwe opties voor de Apple Pencil. In ons iPadOS dossier lees je uitgebreid over de nieuwste functies.
De iPhone 13 nu tot €393 voordeel!
• Heb je al internet van Ziggo thuis? Profiteer dan van extra voordeel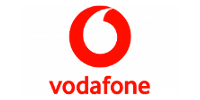 Bekijken
Op welke iPads werkt het?
Is jouw iPad geschikt voor iPadOS en alle nieuwigheden die daarbij horen? In de lijst hierboven zie je welk iPads je kunt updaten. Heb je een iPad mini 2, een iPad mini 3 of de allereerste iPad Air? Die hebben geen iPadOS ondersteuning en kun je voor het eerst niet meer updaten.
iPadOS downloaden? Zo werkt het
Voordat je gaat downloaden, kun je voor de zekerheid een reservekopie van je iPad maken, bijvoorbeeld via iCloud. iPadOS installeren gaat het gemakkelijkst via je iPad zelf. Via 'Instellingen>Algemeen>Software-update' kun je het besturingssysteem downloaden en installeren op je iPad. Zorg ervoor dat je op een wifi-netwerk zit en dat je batterij ruim voldoende is opgeladen of aan de stroom hangt. Houd er rekening mee dat het druk is op de servers van Apple en dat het lang kan duren voordat je download binnen is.