Apple is flink op stoom: vorige week verschenen er twee nieuwe iOS 12-bèta's en nu is er wederom een nieuwe bèta. iOS 12 bèta 9 is nu te downloaden voor ontwikkelaars. Andere geïnteresseerden kunnen iOS 12 Publieke bèta 7 downloaden – inhoudelijk is er eigenlijk geen verschil.
iOS 12 bèta 9
Vorige week bracht Apple iOS 12 bèta 7 uit, maar die veroorzaakte diverse vastlopers. Bèta 7 was daarom al snel niet meer te downloaden en werd enkele dagen later gevolgd door bèta 8. De opmerkelijkste verandering in de software vorige week, was dat Apple besloten heeft om de functie Groepsgesprekken in FaceTime terug te trekken. Die functie zien we voorlopig niet meer terug.
Ten opzichte van de vorige bèta's biedt de nieuwe iOS 12 bèta 9 niet veel nieuws onder de zon. De software is weer wat verder gepolijst; het is duidelijk dat de officiële release van iOS 12 niet meer heel lang op zich laat wachten.
Haal de nieuwe iPhone 13 Pro als eerste in huis!
Internet van Ziggo thuis? Ontvang dan tot €5 korting per maand en dubbele data!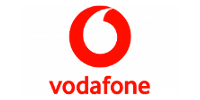 Bekijken
Nieuw in iOS 12
iOS 12 draait vanaf medio september op alle toestellen waarop iOS 11 ook al draait en zorgt voor een flinke kwaliteits- en snelheidsverbetering. Zelfs de iPhone 5s, die inmiddels toch al heel wat jaren mee draait, wordt met iOS 12 een stuk sneller. Verder heeft de nieuwe iOS-versie een hoop nieuwigheden te bieden. Zo kun je je overmatige iPhone-gebruik (en dat van je kinderen) beperken met de functie Schermtijd. Takenreeksen laat je supersnel uitvoeren door Siri in combinatie met de nieuwe app Opdrachten. En dan zijn er nog de Memoji voor de iPhone X, waarmee je Animoji maakt die sprekend op jou lijken. Meer nieuwe functies vind je in ons dossier iOS 12.
iOS 12 bèta 9 downloaden
De iOS 12 bèta 9 is beschikbaar voor ontwikkelaars met een licentie (kosten: € 99). Maar er is dus ook een gratis testversie van iOS 12: de publieke bèta 7. Inhoudelijk zijn er geen verschillen en iedere geïnteresseerde kan deze downloaden. Hoe je de publieke bèta downloadt op je iPhone of iPad, lees je in het artikel Publieke bèta iOS 12 is uit: zo installeer je hem op je iPhone of iPad.