Een dag na de nieuwe iPad-modellen heeft Apple de iMac een flinke upgrade gegeven. Dankzij een nieuwe processor en grafische kaart is die dubbel zo snel als zijn voorganger. De krachtigste versie is de 27-inch iMac met een 8-core Intel-processor uit de 9e generatie en een AMD Radeon Pro-grafische kaart uit de Vega-serie. Volgens Apple voelt de iMac 2019 zowel voor gewone gebruikers als professionals veel sneller aan: van alledaagse taken tot zware berekeningen in bijvoorbeeld Final Cut Pro. Aan het ontwerp heeft Apple niet gesleuteld. Het blijft dezelfde iMac die we al kennen, met (wat ons betreft) net wat te dikke randen rondom het scherm.
Intel-processors en Radeon Pro Vega
Voor het eerst gebruikt Apple een Intel-processor van de 9e generatie in een iMac, met zes of acht kernen. Deze zit echter alleen in de 27-inch iMac 2019, de 21,5-inch iMac moet het doen met een quad-core of 6-core van de 8e generatie.
De iPhone 14 nu tot €348 korting!
• Maximaal voordeel als je thuis Ziggo hebt
• 6 maanden Apple Music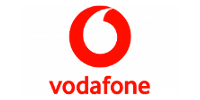 Bekijk actie
De optie voor de krachtigere Radeon Pro Vega-grafische blijft daarentegen niet voorbehouden aan het grotere model. Bij de 21,5-inch kun je een Radeon Pro Vega 20 met 4 GB werkgeheugen in de iMac laten bouwen. Deze zorgt voor 80 procent snellere grafische prestaties. De 27-inch iMac biedt zelfs de optie voor een Radeon Pro Vega 48 met 8 GB, die tot 50 procent sneller is dan voorheen. Beide kaarten zijn uitstekend geschikt voor het ontwikkelen van 3D-content, videobewerking en games.
Ook de iMac Pro kreeg overigens een kleine upgrade, maar deze is alleen te vinden in de configuratie-opties. Zo kun je de iMac Pro nu uitrusten met 256 GB werkgeheugen en is er een optie voor de superkrachtige AMD Radeon Pro Vega 64X.
Prijzen
De 21,5-inch iMac begint bij 1499 euro. Daar krijg je een 3,6 Ghz quad-core Intel Core i3-processor, 8 GB werkgeheugen, een ouderwetse harde schijf (!) met 1 TB en de Radeon Pro 555X-grafische kaart voor. Bij de iets duurdere standaardconfiguratie (1699 euro) krijg je een 3,0 GHz 6-core Intel Core i5, 8 GB werkgeheugen, een 1 TB Fusion Drive en de Radeon Pro 560X.
De 27-inch begint bij 2099 euro, heeft en 3,0 GHz 6-core Intel Core i5, 8 GB werkgeheugen, een 1 TB Fusion Drive en de Radeon Pro 570X. De volgende stap in de iMac-serie kost 2299 euro, en heeft een iets snellere processor (3,1 GHz Core i5) en een Radeon Pro 575X. De beste versie gaat voor de 2599 euro over de toonbank, heeft een 3,7 GHz 6-core Intel Core i5 van de 9e generatie, een 2 TB Fusion Drive en een Radeon Pro 580X. De Radeon Pro Vega-grafische kaarten zijn alleen beschikbaar als optie tijdens het aankoopproces.
Wat wij ervan vinden
Na bijna twee jaar zonder wijzigingen was de iMac wel toe aan een update. Met de nieuwe hardware-onderdelen is die nu weer bij de tijd, al is het jammer dat alleen de 5K iMac (27 inch) al een Intel-processor van de 9e generatie krijgt. En dat de goedkoopste 4K iMac (21,5 inch) nog steeds standaard een ouderwetse harde schijf heeft, vinden we anno 2019 toch erg schraal. Ons advies blijft: vooral upgraden naar een Fusion Drive of, beter nog, een SSD. Het lijkt er ook op dat Apple door de harde schijf ook nog niet de T2-chip voor betere beveiliging in deze iMacs kon bouwen. Deze kan namelijk alleen overweg met SSD's.
Voor mensen die nu twijfelen tussen deze nieuwe iMac en de iMac Pro … laatstgenoemde blijft nog steeds iets krachtiger, maar het verschil wordt kleiner. We zullen hier binnenkort een uitgebreide vergelijking over schrijven.