Bij iCreate betekent september maar één ding: de komst van een nieuwe iPhone! Of ja, eigenlijk twee dingen, want deze maand verschijnt ook de nieuwste grote iPhone-update. Dit jaar is het de beurt aan iOS 16 – en we weten nu al welke nieuwe functies deze software gaat introduceren. In iCreate 141 hebben we ze alvast voor je op een rij gezet, zodat je direct alles uit iOS 16 haalt zodra de update beschikbaar is.
Geld besparen
Een nieuwe iPhone, iPad of Mac neemt een hap uit je portemonnee, maar met de juiste apps kunnen deze apparaten ook helpen om geld te besparen. Wij hebben er 25 gevonden, zodat je de hoge prijzen voortaan voor bent – zowel met het boodschappen doen en (online) shoppen als tijdens dagjes uit.
De iPhone 14 nu tot €7,50 korting per maand!
Maximaal voordeel als je thuis internet van Ziggo hebt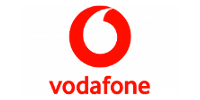 Bekijk actie
En verder …
Onze uitgebreide review van de MacBook Air 2022 | Haal meer uit Macs met een M1- of M2-chip | Terugblikken op het leven van de iPod | Vijf VPN's waarmee je nóg veiliger kunt internetten
iCreate 141 bestellen
Wil je de nieuwe iCreate lezen? Je hoeft er je luie stoel niet voor uit! Bestel het nummer nú in onze webshop. En kun je niet wachten? Dan is er ook een digitale versie van iCreate 141!