De iCloud-website wordt in een heel nieuw jasje gestoken. En ook jij kunt het nieuwe design alvast uitproberen, want Apple heeft een bèta-versie klaargezet: beta.icloud.com.
Je aanmelding is helaas niet gelukt. Probeer het later nog eens.
iCloud.com krijgt een nieuw ontwerp
iCloud zorgt ervoor dat allerlei gegevens synchroon blijven op je iPhone, iPad en Mac. Maar ook in de browser via de iCloud-website heb je toegang tot allerlei informatie. Zo heb je in principe via iedere computer toegang tot je iCloud. Je foto's, agenda, notities, de Zoek mijn-app en allerlei documenten in Pages, Numbers en Keynote: dit en nog heel veel meer vind je allemaal terug via de iCloud-website. En die krijgt nu een heel nieuw design.
De iPhone 14 nu tot €348 korting!
• Maximaal voordeel als je thuis Ziggo hebt
• 6 maanden Apple Music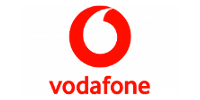 Bekijk actie
Via beta.icloud.com heb je nu al toegang tot het nieuwe design, dat compleet anders is dan het huidige. Je krijgt voortaan een homepage met voorvertoningen van al je apps en gegevens, in de vorm van tegels. Achter al die tegels gaat in principe dezelfde informatie schuil als eerst. De inhoud verandert dus niet, de vorm echter wel – en wij vinden het een vooruitgang.
Bepaal zelf hoe je homepage eruitziet
Het leuke is: je kunt deze tegels husselen en bepaalt daarmee zelf hoe jouw homepage eruitziet. En vind je bepaalde tegels niet relevant? Dan verberg je ze gewoon. Zo werkt het:
Ga naar beta.icloud.com en log in met je Apple ID.
Scrol helemaal naar beneden en klik op 'Pas homepage aan'. De tegels gaan nu wiebelen.
Versleep de tegels naar de juiste plek.
Of klik op de minnetjes om een tegel te verwijderen. Via de knop '+ Tegel toevoegen' voeg je ze weer toe.
Klaar? Klik rechtsboven op Gereed.
Al met al lijkt het heel veel op hoe je apps organiseert en verwijdert op de thuisschermen van je iPhone of iPad.
Over een tijdje zal iedereen deze versie gaan zien op de 'officiële' iCloud-website.