Ongeveer een maand geleden presenteerde Apple de nieuwe Apple Watch Series 4. Heel veel geruchten die in aanloop naar de keynote naar buiten kwamen, bleken uiteindelijk waar te zijn. De Watch kreeg een nieuw formaat met groter scherm en er werden geavanceerde hartslagfuncties toegevoegd. Over een heel vroeg gerucht van april hoorden we daarentegen helemaal niets meer: nog steeds blijft het maken van wijzerplaten voorbehouden aan Apple, Nike en Hermès.
Hoewel er veel vraag naar is, mogen derde partijen geen eigen wijzerplaten ontwikkelen. Dat vond ontwikkelaar Steve Troughton-Smith erg jammer en besloot om het probleem zelf op te lossen. Hij heeft een bibliotheek geschreven waarmee het heel gemakkelijk is om zelf wijzerplaten te ontwerpen.
Externe wijzerplaten Apple Watch
Het begon allemaal met het namaken van de mooie Hermès-wijzerplaten. Deze zijn namelijk alleen beschikbaar op de peperdure Hermès-versies van de Apple Watch. Troughton-Smith gebruikte voor het maken van de wijzerplaten Apple's techniek SpriteKit. Nadat hij tevreden was met het design en werking van de wijzerplaat-app, gooide hij de broncode op het ontwikkelaarsplatform GitHub. Zo konden andere programmeurs zelf aan de slag met het ontwerpen van wijzerplaten. De mooiste resultaten willen we graag met jullie delen.
BLACK FRIDAY: De iPhone 14 nu tot €348 korting!
• Maximaal voordeel als je thuis Ziggo hebt
• 6 maanden Apple Music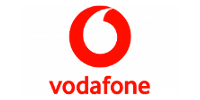 Bekijk actie
1. De originele wijzerplaat van Troughton-Smith
Dit design ken je waarschijnlijk al van Hermès. De achtergrondkleur verandert met de wijzers mee en in tegenstelling tot de wijzerplaat van het modemerk zijn de getallen wél fatsoenlijk af te lezen.
2. Wijzerplaat met verdwijnende cijfers
Een leuke doorontwikkeling op dat design komt van Shane McCafferty. Hierbij verandert niet de achtergrondkleur, maar verdwijnen de cijfers. Ook heeft hij speelse tandwieltjes op de achtergrond toegevoegd.
Finished that watch face lots of folk were liking earlier.
Nice and moody. Animated fading numbers with random animated cogs on the other half of the screen. #AppleWatch@stroughtonsmith@marcoarment@gruberpic.twitter.com/ahFgVAXXPj

— Shane MᶜCafferty (@EGVroom) October 12, 2018
3. Geïnspireerd door bekende merken
Ontwikkelaar David Smith liet zich inspireren door de luxe horlogemaker Nomos. Hij maakte een wijzerplaat op basis van de Nomos Metro.
4. Binaire wijzerplaat
We weten niet zeker of deze wijzerplaat ook op een of andere manier op de originele broncode is gebaseerd, maar hij is toch hartstikke cool. Dit is een zogeheten binaire klok. Lastig af te lezen, maar een chic design.
In the spirit of seeing all these cool custom watch faces I give you binary watch face! pic.twitter.com/iwMMXrSBr5

— Aaron (@iosaaron) October 11, 2018
5. Simpel maar functioneel
De prijs voor de mooiste en innovatiefste externe wijzerplaat gaat ook naar David Smith. Hij maakte deze simpele wijzerplaat zonder cijfers, maar met twee gekleurde ringen. Die zijn er niet alleen voor het uiterlijk, maar hebben een functie. De blauwe ring werkt als een soort buienradar voor de komende uren, de oranje ring laat weten goe warm het wordt. Simpel maar functioneel.
Zo niet a.u.b.: namaak-Rolex
Dat het ook helemaal mis kan gaan bij het ontwerpen van een wijzerplaat van derden, laat dit voorbeeld zien. Een verschrikkelijke namaak-Rolex wijzerplaat. En dan vraag je je weer af of Apple niet toch gelijk heeft dat het geen wijzerplaten van derden toestaat op de Watch.
@stroughtonsmith uh oh! No I've done it pic.twitter.com/mg26GiYQzz

— Rewten (@rewten1) October 11, 2018
Helaas geen complicaties
Een manco dat deze externe wijzerplaten hebben, is dat ze geen complicaties ondersteunen. Hiervoor zou Apple helaas echte ondersteuning voor externe wijzerplaten in watchOS 6 moeten bouwen. Want de hier voorgestelde wijzerplaten zijn in principe slechts apps die een wijzerplaat weergeven – ze verschijnen dus niet bij de ingebouwde wijzerplaten. Apple, lees je mee? We willen heel graag externe wijzerplaten.
Meer weten over Apple Watch Series 4?