Een dameshorloge is zoveel meer dan een apparaat dat de tijd moet aangeven. Het maakt de outfit af en vertelt ook meteen of je te laat bent voor de nieuwe aflevering van Grey's Anatomy. Maar niet iedere vrouw zit te wachten op een horloge dat bliept en trilt bij ieder binnenkomend berichtje. De dameshorloges van Michael Kors zeuren niet en geven je outfit een glamour look mee.
Een nieuwe Apple Watch Series 4 of later dit jaar misschien een Apple Watch Series 5 zijn een goede keuze. Het horloge heeft veel voordelen ten opzichte van een analoog horloge. Een Apple Watch helpt je al die verjaardagen te herinneren, met een Apple Watch kan je betalen via Apple Pay en ook nog direct al je berichten lezen. Het maakt je leven wel een stuk makkelijker. Zeker als een Apple Watch zich midden in het ecosysteem van Apple bevindt, dat wil zeggen: als je een iPhone en/of een Mac hebt.
De iPhone 14 nu tot €348 korting!
• Maximaal voordeel als je thuis Ziggo hebt
• 6 maanden Apple Music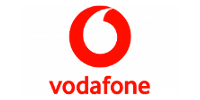 Bekijk actie
Er is echter één maar. Een digitaal horloge zal nooit de uitstraling hebben die een analoog horloge heeft. Een Apple Watch is niet altijd geschikt voor elke outfit (hoewel je de wijzerplaat wel kunt afstemmen op je kleding) of bijzondere gelegenheden. Soms moet er iets meer stijl of elegantie aan de pols. Een elegant horloge voor dat ene special gala maakt een jurk helemaal af. Of juist het tegenovergestelde! Een strakke zwarte cocktailjurk smeekt om iets glimmends aan de pols.
Dameshorloges van Michael Kors
Een analoog horloge van Michael Kors heeft die uitstraling. Zo'n horloge is een tijdloos sieraad én een praktisch accessoire tegelijkertijd. Diezelfde uitstraling heeft het strakke en minimalistische design van de iMac. Kortom: een fantastische aanvulling op je garderobe, voor nu maar ook in de toekomst.