Lukt het je na drie pogingen nog niet om een ingewikkelde captcha te ontcijferen? Loop je vast in van die puzzeltjes waarin je alle stoplichten of bootjes moet aantikken? iOS 16 biedt uitkomst, want daarmee kun je op internet of in apps gemakkelijk een captcha omzeilen.
Captcha's vind je vaak bij online formulieren. Ze voorkomen dat robots deze formulieren invullen met allerlei spam. Robots kunnen vervormde tekens en ingewikkelde plaatjes niet herkennen, en mensen wel. Meestal dan, want de captcha's worden steeds lastiger. Maar vanaf iOS 16 heb je er dus iets minder last van.
BLACK FRIDAY: De iPhone 14 nu tot €348 korting!
• Maximaal voordeel als je thuis Ziggo hebt
• 6 maanden Apple Music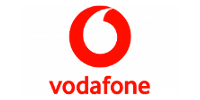 Bekijk actie
Automatische verificatie: captcha omzeilen
Je vindt de nieuwe functie via 'Instellingen>Apple ID>Wachtwoord en beveiliging'. Helemaal onderaan moet hier straks de schakelaar bij 'Automatische verificatie' op groen staan. Als dit najaar iOS 16 op je iPhone staat, zal deze functie automatisch al geactiveerd zijn. Ook op je Mac, onder macOS Ventura, zul je de functie straks terugvinden.
Als 'Automatische verificatie' geactiveerd is, sla je captcha's in apps en op het internet over. Er wordt dan gebruikgemaakt van een andere vorm van verificatie: via je Apple ID. Dit proces verloopt helemaal automatisch via iCloud. Ontwikkelaars van websites en apps moeten dit nog wel inbouwen, dus misschien ga je er niet meteen wat van merken.
iOS 16: wat is er nieuw?
Apple heeft iOS 16 begin deze maand aangekondigd. De grote update voor je iPhone verschijnt ergens dit najaar. Benieuwd naar andere vernieuwingen in iOS 16? Lees dan ook de volgende artikelen:
Wil je op de hoogte blijven van iOS 16? En tips lezen over deze grote update? Meld je aan voor onze nieuwsbrief!
Je aanmelding is helaas niet gelukt. Probeer het later nog eens.