Je kent vast de Britse serie Black Mirror. In elke aflevering krijg je een scenario te zien waarin techniek ons leven bijzonder negatief beïnvloedt. Alle afleveringen zijn te vinden op Netflix, dus je kunt lekker gaan bingen. Afgelopen weekend verscheen ook de eerste volledige Black Mirror-film, Bandersnatch genaamd. En dat is een heel bijzondere, want hij is interactief. Om de negentig seconden moet je zelf beslissingen nemen en bepaal je daardoor de voortgang in het verhaal. Alleen … dat werkt (nog) niet op de Apple TV.
Netflix laat Apple TV buiten
Om de interactieve functies wel op de Apple TV te laten werken, moet Netflix nog een update uitbrengen voor zijn tvOS-app. Dat heeft blijkbaar niet al te hoge prioriteit, want Bandersnatch is niet eens de eerste interactieve film op Netflix. In Minecraft: Story Mode werd al gebruikgemaakt van dezelfde techniek.
De iPhone 14 nu tot €348 korting!
• Maximaal voordeel als je thuis Ziggo hebt
• 6 maanden Apple Music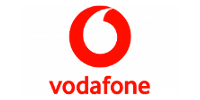 Bekijk actie
Wat gebeurt er dan als je de film wel op de Apple TV bekijkt? In dat geval krijg je een 'gewone' versie van de film te zien, zonder de interactieve elementen. Die duurt dan zo'n negentig minuten, hoewel er in totaal bijna vijf uur aan videomateriaal is om te kijken. Je mist dus niet alleen de leuke beslissingen, maar gewoon ook heel veel content.
De oplossing
Om Black Mirror: Bandersnatch toch op je Apple TV mét beslissingen te kijken, heb je een Mac of iOS-apparaat nodig. Daarop werken de interactieve functies namelijk wel, in Safari (Mac) of in de Netflix-app (iOS). En dankzij AirPlay kun je het beeld van deze apparaten streamen naar de Apple TV en je grote scherm. Op de Mac gaat dat via 'Systeemvoorkeuren>Beeldscherm>AirPlay-beeldscherm', in iOS haal je het Bedieningspaneel tevoorschijn en kies je 'Synchrone Weergave'. Uiteraard moet je met deze methode de verschillende beslissingen op je Mac of iOS-apparaat selecteren.
Revolutionaire adventure
Het verhaal van Black Mirror: Bandersnatch is overigens erg nerdy. Het gaat over de jonge programmeur Stefan die een revolutionair adventure-game wil maken. Hij wordt gespeeld door Fionn Whitehead. Er is zelfs een passende game voor de film op het web beschikbaar. Zoals het hoort natuurlijk in een emulator van de oude ZX Spectrum-computer.