Er komt misschien een nieuwe en snellere Apple TV 2020 aan, zo blijkt uit de code van de tvOS 13.4-bèta. De nieuwe versie van Apple's mediaspeler ligt mogelijk dit voorjaar al in de winkels.
tvOS 13.4 verklapt komst nieuwe Apple TV
Deze week bracht Apple diverse proefversies uit voor de diverse besturingssystemen. De ogen waren daarbij vooral gericht op de iOS 13.4-bèta, met heel veel nieuwe functies voor de iPhone. Maar nu blijkt dat de code van tvOS 13.4 – het besturingssysteem van de Apple TV – opmerkelijke informatie prijsgeeft: de komst van een nieuwe Apple TV.
Haal de nieuwe iPhone 13 als eerste in huis!
Internet van Ziggo thuis? Ontvang dan tot €5 korting per maand en dubbele data!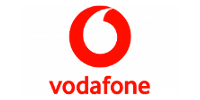 Bekijken
De huidige Apple TV 4K heeft als code J105a, het HD-model heeft code J42d. In de bèta duikt opeens een Apple TV op met de onbekende code T1125. De T aan het begin van de code suggereert dat het om een (interne) testversie van het apparaat gaat. Het is niet voor het eerst dat er geruchten zijn over een nieuwe Apple TV: afgelopen jaar waren er ook al zeer concrete aanwijzingen voor ene nieuwe versie.
Apple TV 2020 geruchten
De huidige Apple TV is ruim twee jaar oud. Wat de aanstaande Apple TV aan extra's te bieden heeft, is nog niet bekend. Qua beeldkwaliteit blijft het bij het oude: 4K met HDR. Waarschijnlijk wordt de A10X Fusion-chip vervangen door een A12 of misschien zelfs A13 Bionic-chip, vergelijkbaar met de chips in de iPhone van vorig jaar of het jaar daarvoor. Apple heeft sinds afgelopen najaar een eigen gamedienst, Apple Arcade, en de games zouden enorm gebaat zijn bij zo'n snellere processor.
Ook dit voorjaar: iPhone 9
We weten nog niets zeker, maar alles wijst erop dat Apple deze lente nog een event organiseert. Hierin zien we de Apple TV terug, maar de hoofdrol is waarschijnlijk weggelegd voor de iPhone 9 (of iPhone SE 2). Dit wordt het nieuwe budgetmodel iPhone. Geruchten spreken van een iPhone 8-evenbeeld: een 4,7-inch iPhone met lcd-scherm en de oude vertrouwde thuisknop. Onder de motorkap heeft de iPhone 9 dan weer wel het nieuwste van het nieuwste.
Blijf op de hoogte met onze nieuwsbrief
Op de hoogte blijven van het laatste iPhone-nieuws en andere Apple-ontwikkelingen? Meld je dan nu aan voor onze gratis nieuwsbrief!
Je aanmelding is helaas niet gelukt. Probeer het later nog eens.