Fotoboek maken in Foto's? Of een kalender? Of wat foto's bestellen via de geïntegreerde afdrukservice van Apple? Wees er dan snel bij, want Apple stopt met zijn drukwerkproducten. Wanneer je in Foto's nu een nieuw project (dus een fotoboek, kalender of iets dergelijks) begint, krijg je een melding dat je nog tot 30 september 2018 de kans hebt om je bestelling te plaatsen. Apple raadt daarnaast aan om via de Mac App Store alvast projectextensies van andere ontwikkelaars te downloaden, zodat je projecten kunt blijven maken. Voor nu is het echter ook nog steeds mogelijk om een nieuw project aan – en ook af – te maken.
Lange geschiedenis
De drukwerkproducten bij Apple bestaan al heel lang. Zijn introductie vierde de dienst in de eerste versie van iPhoto die in 2002 uitkwam. Eerst kon je alleen fotoafdrukken bestellen, maar al snel volgden foto-albums, fotoboeken en kalenders. Ook de overstap naar het nieuwe programma Foto's overleefde de afdrukdienst. Opvallend genoeg was het nooit mogelijk om via iOS drukwerkproducten aan te maken of te bestellen. Ook in macOS Mojave zijn al alle verwijzingen naar de afdrukdienst geschrapt.
BLACK FRIDAY: De iPhone 14 nu tot €348 korting!
• Maximaal voordeel als je thuis Ziggo hebt
• 6 maanden Apple Music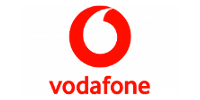 Bekijk actie
Alternatieven
Als je via de melding in Foto's naar de Mac App Store gaat, krijg je alternatieve diensten voorgeschoteld. Op het moment zijn dat er vijf in Nederland: Mimeo Photos, GoodTimes, iFolor Designer, Wix Photo Albums en WhiteWall. Op het eerste gezicht lijkt Mimeo Photos het meest op wat je uit Foto's gewend bent. Maar er zullen hoogstwaarschijnlijk snel andere aanbieders volgen en zo'n projectextensie in de App Store zetten.
Het voordeel van een projectextensie is dat het in tegenstelling tot complete fotoboek-programma's in Foto's geïntegreerd is. Je verlaat dus nooit de gewende gebruikersinterface, en je hebt meteen toegang tot al je foto's uit iCloud-fotobibliotheek. Binnen de projectextensie hebben ontwikkelaars echter alle vrijheid om voor een unieke ervaring te zorgen. Ook het afhandelen van de bestelling en betaling gebeurt helemaal bij de alternatieve dienst.