Vorig jaar kondigde Apple het Self Service-programma aan. Daarmee kunnen consumenten voor het eerst iPhone-, iPad- en andere Apple-onderdelen kopen om zelf reparaties mee uit te voeren. Het programma zou begin dit jaar in de VS worden gelanceerd, maar sinds november 2021 blijft het stil. Dus wat is er aan de hand?
Apple Self Service
Net als veel andere elektronicafabrikanten probeerde Apple jarenlang te voorkomen dat gebruikers zelf producten zouden repareren. Zo gebruikten ze speciale schroeven, moeilijk te vervangen lijm, en bouwden ze zelfs softwarematige lockouts in. De Right to Repair-beweging hoopt daar verandering in te brengen. En een recent wetsvoorstel in de Amerikaanse Senaat maakt er nu mogelijk een nationaal mandaat van.
BLACK FRIDAY: De iPhone 14 nu tot €348 korting!
• Maximaal voordeel als je thuis Ziggo hebt
• 6 maanden Apple Music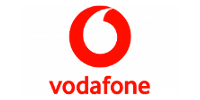 Bekijk actie
Het Self Service-programma dat er nu is, gaat nog lang niet zo ver als de meeste mensen zouden willen. Het ondersteunt vooralsnog niet meer dan een handvol nieuwere apparaten (iPhone 12 en 13 modellen). Het programma vereist bovendien dat je de benodigde onderdelen (accu's, camera's en schermen) bij Apple koopt, in plaats van bij lokale reparatiebedrijven.
Uitrol Self Service-programma

Het is onduidelijk wat de verdere uitrol van het programma tegenhoudt. Er zijn wel tekenen dat Apple er nog steeds mee bezig is. Zo ontdekte een gebruiker dat het mogelijk is om 'reserveonderdelen' voor de Apple Watch te bestellen in de Apple Support-app. Ook al is het op dit moment nog slechts een doorverwijzing naar een Apple-adviseur. Verder staat er nog steeds een artikel op de Apple Newsroom website. Daarin verklaart Apple dat het programma 'begin volgend jaar beschikbaar zal zijn in de VS en in de loop van 2022 in andere landen'. Ook is er een uitgelekte memo van vorig jaar waarin staat dat het programma wordt beheerd door een extern bedrijf. Het is dus niet duidelijk of onderdelen direct beschikbaar zullen zijn op de website van Apple, of alleen via Apple Support. In de memo staat ook dat het bedrijf reparatiehandleidingen op zijn website zal plaatsen.
Een mogelijke reden dat Apple het programma heeft uitgesteld is vanwege een tekort aan onderdelen en grondstoffen. Dat heeft momenteel namelijk ook invloed op het fabricageproces van meerdere nieuwe apparaten. De oorlog in Oekraïne speelt hier zeer waarschijnlijk ook een rol in.
Je aanmelding is helaas niet gelukt. Probeer het later nog eens.