Ben je ook weleens vergeten waar je je auto precies geparkeerd had? Vooral in een vreemde omgeving kan het je zomaar overkomen – 'Hij stond in de Einbahnstraße, ik weet het zeker!' Straks met Apple Kaarten in iOS 10 is urenlang zoeken verleden tijd: je iPhone onthoudt waar je je vierwieler gestald hebt.
Je auto verschijnt in Apple Kaarten
Een nieuwe functie in Apple Kaarten helpt het probleem uit de wereld. Eindigt een rit op een andere plek dan je huisadres? Dan markeert de app direct de locatie van je auto. Op de kaart verschijnt een auto-symbooltje. Om het nog gemakkelijker te maken, kun je ook een foto maken van de plek waar je auto geparkeerd staat. Zoek je later je auto, dan weet Apple Kaarten altijd de weg terug weer te vinden: hij presenteert je een looproute naar je parkeerplaats.
De iPhone 14 nu tot €348 korting!
• Maximaal voordeel als je thuis Ziggo hebt
• 6 maanden Apple Music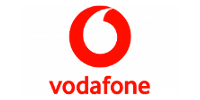 Bekijk actie
Andere vernieuwingen in Apple Kaarten
Maps is binnenkort ook toegankelijk voor andere app-ontwikkelaars, zo vertelde Apple vorige week tijdens de WWDC. Daarom is het straks mogelijk om rechtstreeks vanuit de Kaarten-app een taxi te bestellen of om te reserveren bij een restaurant. Ook nieuw is dat de app checkt wat er in je agenda staat en zodoende meteen weet waar je naartoe moet. Een adres invoeren is dan niet meer nodig.
Nog een toevoeging is de optie om onderweg op zoek te gaan naar locaties. Kaarten past je route dan aan, zodat je langs een tankstation of restaurant komt. De app berekent dan meteen wat dat voor consequenties heeft voor de reis: hoeveel kilometer je extra moet rijden voor deze omweg en hoeveel later je arriveert op je bestemming.
Beschikbaarheid iOS 10
De vernieuwde versie van Kaarten maakt onderdeel uit van iOS 10, het vernieuwde besturingssysteem voor de iPhone en de iPad. iOS 10 verschijnt dit najaar, maar kan deze zomer al door iedereen uitgeprobeerd worden via Apple's beta-programma. Of alle vernieuwingen ook direct in Nederland beschikbaar zijn, weten we nog niet. Vernieuwingen in Apple Kaarten worden meestal land voor land uitgerold. Zo moesten wij hier ook een tijd wachten voordat de Dichtbij-functie in iOS 9 werd ingevoerd.