Apple werkt nog steeds aan een Augmented Reality-bril. 'Apple Glass', zo gaat de bril heten, aldus de goed ingelichte Jon Prosser in een video op YouTube. Daarbij onthult hij nog veel meer details over het nieuwe Apple-product.
Apple Glass: prijs en nog veel meer details bekend
De Apple Glass zou in de basis 499 dollar kosten. Heb je glazen op sterkte nodig, dan betaal je meer. Apple Glass is net zoals de eerste Apple Watch volledig afhankelijk van de iPhone – al het rekenwerk gebeurt op je telefoon. Net zoals de iPad Pro 2020 krijgt de bril een LiDAR-scanner, deze zit ter hoogte van je rechter slaap. Hiermee kan diepte geregistreerd worden, voor augmented reality-apps. De Apple-bril zou geen camera hebben, mogelijk in verband met privacy.
Haal de nieuwe iPhone 13 als eerste in huis!
Internet van Ziggo thuis? Ontvang dan tot €5 korting per maand en dubbele data!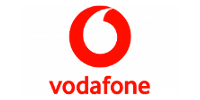 Bekijken
Verwacht overigens geen futuristisch uitziend montuurtje of een zonnebril. Prosser beweert een prototype te hebben gezien, en dat zag eruit als een heel normale bril, niet herkenbaar als een tech-product. Anderen kunnen niet meekijken met wat er op de glazen wordt getoond. Het prototype was van kunststof, maar dat kan in de uiteindelijke versie nog veranderen. Je bedient de bril met handgebaren en nadat je hem een dag gedragen hebt, kun je hem draadloos opladen.
Over wat je nu precies met de bril kunt, zegt Prosser bijzonder weinig. Maar augmented reality gaat een grote rol spelen. Volgens eerdere geruchten synchroniseert de bril waarschijnlijk met de telefoon om teksten, e-mails, kaarten en games te projecteren over het gezichtsveld van de gebruiker.
Apple Glass release
Wanneer kunnen we de bril verwachten? Ook dat meent Prosser te weten. En in dat opzicht heeft hij slecht nieuws. Het was de bedoeling dat Apple de Apple Glass dit najaar zou presenteren, maar omdat er dan waarschijnlijk maar weinig media bij kunnen zijn, heeft Apple het uitgesteld. De presentatie is waarschijnlijk in het voorjaar van 2021. De bril is daarna nog niet meteen te koop: de release is eind 2021 of begin 2022.
Wil je op de hoogte blijven van ontwikkelingen over de Apple-bril? Schrijf je in voor onze nieuwsbrief:
Je aanmelding is helaas niet gelukt. Probeer het later nog eens.
Bron: Jon Prosser