Heeft iemand een iPhone in jouw buurt laten rondslingeren? Dan kun je misschien maar beter oppassen met wat je zegt. Met een nieuwe functie wilde Apple gebruikers met gehoorproblemen helpen, maar onbedoeld maakte het van de iPhone en AirPods het perfecte spionagemateriaal …
Afluisteren met AirPods
In iOS 12 introduceerde Apple een nieuwe functie voor de iPhone en AirPods: Live Luisteren. Hiermee leg je het toestel in de buurt van een persoon die je moeilijk kunt verstaan, waarna het geluid van de iPhone-microfoon naar je AirPods wordt gestuurd. Ideaal voor mensen met een slecht gehoor.
De iPhone 14 nu tot €348 korting!
• Maximaal voordeel als je thuis Ziggo hebt
• 6 maanden Apple Music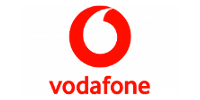 Bekijk actie
Nu blijkt de functie ook een uitkomst te zijn voor nieuwsgierige oren …
If u have AirPods ?, u can press "Live Listen" to "On" and leave your phone in the room with someone and u can hear what they saying, thank me later? pic.twitter.com/fC6KYmqpB4

— coronado (@arnoldcrndo) January 9, 2019
De tweet verspreidt zich als een lopend vuurtje en is al ruim 50.000 keer geretweet. Door je iPhone 'nonchalant' achter te laten terwijl je wegloopt, luister je van afstand mee met de roddels. Binnen een straal van 10 meter stuurt je iPhone naar je door wat er gezegd wordt.
AirPods afluisteren
Als je een keer de James Bond wilt uithangen, kun je met de AirPods afluisteren door het volgende te doen:
Zorg dat je AirPods verbonden zijn met je iPhone.
Open de Instellingen-app van je iPhone en kies 'Bedieningspaneel>Pas regelaars aan'.
Tik op het groene plusje naast 'Horen'. Deze regelaar staat nu in het Bedieningspaneel.
Open het Bedieningspaneel. Op een iPhone X of nieuwer doe je dit door vanuit de rechter bovenhoek van het scherm naar beneden te vegen. Bij een ouder toestel veeg je vanuit de onderkant van het scherm naar boven.
Tik op de regelaar Horen, het icoon met oor. Kies voor 'Live luisteren'.
Plaats je iPhone op een strategische plek en loop weg.
Alle geluiden die je toestel opvangt, worden doorgestuurd naar de AirPods. Controleer vooraf eventueel of het geluid luid genoeg is – via de volumeknoppen van je iPhone zet je het geluid harder.
#10YearChallenge