Vind je het soms lastig om andere mensen te verstaan, bijvoorbeeld in een drukke omgeving als een café of in het openbaar vervoer? Maar is een gehoorapparaat nog een ver-van-mijn-bed-show? Met het maandag aangekondigde iOS 12 bieden de AirPods uitkomst, dankzij de functie Live Luisteren.
AirPods Live Luisteren
Bij Live Luisteren dient je iPhone als directionele microfoon. Geef je gesprekspartner je telefoon en laat hem praten. Of leg je de telefoon op de tafel, of in de buurt van iemand die een presentatie geeft. Het geluid van de iPhone-microfoon wordt naar je AirPods gestuurd. Via de AirPods hoor je dan meteen wat er gezegd wordt, zonder dat het geluid verloren gaat in het geroezemoes. Er zijn voorinstellingen voor 'Restaurant', 'Party' en 'Outdoor'.
Black Friday: De Apple iPhone 13 tijdelijk tot €397 korting!
Maximale korting als je ook internet van Ziggo thuis hebt!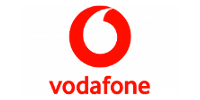 Bekijken
Het is natuurlijk geen volwaardig gehoorapparaat, maar het zal voor veel mensen en in bepaalde situaties echt een uitkomst zijn.
Niet compleet nieuw
Live luisteren met AirPods is nieuw in iOS 12, zo ontdekte TechCrunch. Maar helemaal nieuw is de functie niet. Al sinds 2014 kun je 'Live Luisteren' met gehoorapparaten die het logo Made for iPhone dragen.