Wil je zelf beginnen met livestreaming maar weet je niet zo goed hoe je te werk gaat? Wij hebben hieronder de beste apps voor je verzameld. Download deze apps en je kunt binnen een mum van tijd zelf beginnen met livestreamen.
Livestreamen wordt steeds populairder
Het voorbije jaar moesten we zo goed als alles via het internet doen. Het mag dan ook geen verrassing zijn dat livestreamen steeds populairder wordt. Heel wat verschillende sectoren maken gebruik van livestreaming.
Denk aan de onderwijssector die in deze tijden toch lessen kan laten doorgaan dankzij livestreams. Ook verschillende e-commerce bedrijven zien heil in streaming. Zij kunnen op die manier hun producten beter laten zien aan potentiële klanten. In China is deze live shopping markt maar liefst 150 miljard dollar waard. Daarnaast wordt livestreaming al verschillende jaren gebruikt in de online gokindustrie. De beste online casino's geven spelers namelijk de kans om deel te nemen aan live spellen dankzij livestreaming. De spelers krijgen hierdoor het gevoel dat ze in een echt casino aan het spelen zijn.
Vodafone Runners: De iPhone 13 nu met 3 maanden gratis Apple TV+!
Maximaal voordeel als je thuis internet van Ziggo hebt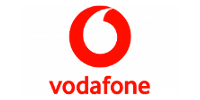 Bekijk actie
Zie jij ook het nut van livestreaming in voor je bedrijf? Of misschien wil je je dagelijkse leven delen met je vrienden? Dan raden we aan een van onderstaande apps te downloaden. Deze apps zijn gebruiksvriendelijk en kunnen snel en eenvoudig worden gedownload in de App Store.
Periscope
Deze app is gemakkelijk te gebruiken en is gratis beschikbaar in de App Store. Met Periscope kun je live video's uitzenden en andere populaire videostreams terugvinden. Je kunt ook uitzendingen vinden door te zoeken op een bepaald onderwerp of een bepaalde locatie.
Je kunt daarnaast communiceren met anderen door reacties te plaatsen of hun uitzendingen te liken. Mocht je een livestream hebben gemist, dan krijg je de kans om de beste stukken te herbekijken. Periscope geeft je bovendien de mogelijkheid om je video's direct te delen via sociale media. Wil je liever niet dat iedereen je livestream kan zien, dan kun je ervoor kiezen om je uitzending enkel met bepaalde volgers of vrienden te delen.
Livestream
Dit bedrijf wordt als de marktleider van de livestreamingwereld gezien. Livestream kan worden gedownload in de App Store en wordt vooral gebruikt voor professionele doeleinden.
Livestream beschikt over verschillende leuke functies. Mochten enkele van je Facebook-vrienden deze app ook gebruiken, dan vind je ze heel gemakkelijk terug. Daarnaast krijg je een notificatie telkens een van de accounts die je volgt begint met een live uitzending. Ook kun je in de 'Popular Area' trending en aankomende live uitzendingen terugvinden. Bovendien kun je met behulp van de categorieën streams vinden over verschillende onderwerpen, zoals muziek, sport of entertainment.
Facebook Live
Waar Facebook Live vroeger enkel beschikbaar was voor celebrities, kan deze functie nu door iedereen worden gebruikt. Als je livestreamt via Facebook, dan kunnen anderen dit via de app of in de browser bekijken. Onderaan je scherm krijg je de reacties van anderen te zien. Wil je je uitzending enkel delen met een bepaalde groep vrienden? Facebook Live maakt dit mogelijk. Je kunt tot 90 minuten lang livestreamen en de video wordt in de feed van je vrienden gepost.
Vroeger was Facebook Live een aparte app. Nu heb je enkel de Facebook-app nodig om te kunnen livestreamen. Het enige wat je daar moet doen is op de 'Live'-knop bovenaan je scherm tikken.
Instagram Live Stories
Instagram introduceerde de Live Stories functie al in 2016. Je hoeft geen aparte app te downloaden als je wilt livestreamen via Instagram. Veeg naar rechts vanaf je Instagram-feed en selecteer onderin 'Live' om te beginnen met je stream.
Je volgers kunnen je livestreams liken en reacties achterlaten. Als je begint met een live uitzending, dan worden je volgers hiervan op de hoogte gesteld. Zij kunnen je video enkel in de app bekijken, het is niet mogelijk om uitzendingen te bekijken via de browser. Live video's kunnen een uur lang worden gedeeld, maar verdwijnen nadat de uitzending is afgelopen.
Twitch
Twitch is een erg populair streamingplatform voor gamers. Zo kun je via livestreams andere gamers zien spelen. Dagelijks streamen miljoenen mensen via Twitch. Je vindt er live videos van al je favoriete games terug. Ook kun je via de live chat in contact komen met ander gamers. Wil je zelf live gaan, dan kan dit met één druk op de knop.
Mocht gaming niet je ding zijn, dan vind je er ook video's over muziek, koken, kunst en nog veel meer. De app is gebruiksvriendelijk en heeft een donkere modus.