Apple heeft er niet bijzonder veel woorden aan vuil gemaakt, maar in macOS Sierra heeft iCloud Drive een geweldige nieuwe functie gekregen. Je kunt voortaan je Documenten-map synchroniseren via de cloud. Dat brengt een aantal geweldige mogelijkheden met zich mee (4½ om precies te zijn).
1. Al je documenten op al je Macs
Mensen met meerdere Macs zullen de nieuwe iCloud Drive-functie als eerste omarmen. Met twee Macs is het altijd hetzelfde geëmmer: de verkeerde bestanden staan op de verkeerde computer. Nu voortaan de complete Documenten-map via de cloud wordt gesynchroniseerd, zijn al je Macs te allen tijde compleet.
De iPhone 14 nu tot €348 korting!
• Maximaal voordeel als je thuis Ziggo hebt
• 6 maanden Apple Music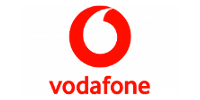 Bekijk actie
2. Geen aparte map voor cloud-bestanden
De meest gebruikte oplossing voor het probleem van punt 1, was om de belangrijke bestanden in de cloud op te slaan. Of je hiervoor nou iCloud Drive, Dropbox, Google Drive of Stack gebruikte – je moest er nog altijd aan denken om de bestanden in die cloudmap op te slaan. Dat hoeft dus niet meer; de oude vertrouwde Documenten-map is the place to be.
3. Je bestandsstructuur is terug
Voor opruim-neuroten was de wereld voor de cloudrevolutie eenvoudig: in de map Documenten stonden je documenten. In die map bracht je structuur met submappen, subsubmappen et cetera. Maar dankzij punt 2 waaiden je bestanden uit naar verschillende opslagdomeinen en verdween die fijne orde. Met Sierra kunnen we weer gerust ademhalen en alles verzamelen: alle bestanden in Documenten. Punt.
4. Je kunt mails afwerken op al je apparaten
Mails lezen en beantwoorden is één van die taken die de iPhone en iPad veelal hebben overgenomen van de Mac. Maar kreeg je belangrijke documenten toegestuurd die je wilde archiveren (zoals verzekeringspapieren, salarisstroken of rekeningen), dan kon je die mail pas afhandelen als je achter je Mac zit. Nu de Documenten-map ook beschikbaar is op de iPad en iPhone, kun je op de mobiele apparaten deze bestanden ook in de juiste mappen zetten en dus de mails afwerken.
5. iPad wordt een steeds volwaardigere computer
Een van de grootste bezwaren om de iPad als volledige computer-vervanger te gebruiken, was het gebrek aan mappenstructuur. Maar zie hier: de app iCloud Drive heeft een volwaardige mappenstructuur gekregen: de Documenten-map.
–0,5. iCloud-opslag bijkopen
Eigenlijk kunnen we maar één nadeel bedenken van deze geweldige functie: de opslag die ervoor benodigd is … dat red je niet met de gratis 5 GB die je van Apple krijgt. En dus moet je iCloud-opslag bijkopen. De prijs valt overigens reuze mee: voor € 0,99 per maand krijg je 50 GB, voor € 2,99 krijg je 200 GB. Bijkomend voordeel: heb je ook eindelijk ruimte om de iCloud-reservekopie in te schakelen en iCloud-fotobibliotheek te gebruiken. Half minpuntje dus.
Gratis tip: koop iCloud-opslag met korting.
Documenten in iCloud Drive inschakelen
Ben je enthousiast geworden door dit artikel, maar heb je bij de installatie van Sierra aangegeven de optie niet in te schakelen? Doe dit alsnog via 'Systeemvoorkeuren>iCloud', zet een vinkje voor 'iCloud Drive', klik erachter op 'Opties' en activeer de bovenste optie.
Nog een gratis tip: archiveer je Documenten-map even voordat je de functie inschakelt. Hoe je dat doet, lees je in deze iTip.