De MacBook Air krijgt in 2023 een upgrade. Het design van vorig jaar blijft in stand, maar er verschijnt voor het eerst een groter model, en aan de binnenkant zit voor het eerst een M3-chip. Wij zetten alle geruchten op een rij in dit dossier over de MacBook Air 2023.
MacBook Air 2023 in het kort
Staat ook bekend als MacBook Air M3
Aankondiging en release in april 2023
Zelfde ontwerp als voorgaande model
Twee modellen: 13 inch en 15 inch
Efficiëntere en snellere M3-chip
Langere accuduur
Verbeterde Bluetooth 5.3 en Wi-Fi 6E
Het laatste MacBook Air 2023 nieuws
Twee formaten
Voor het eerst sinds 2017 komt de MacBook Air weer in twee formaten. Het 13,6-inch model blijft zoals hij is, maar daar komt nu een groter 15-inch model bij. Het is voor het eerst dat je het grotere schermformaat kunt krijgen zónder dat je direct voor een MacBook Pro hoeft te gaan.
Naast het schermformaat en een (naar verwachting) betere acuuduur voor het grotere model, zijn er verder geen verschillen tussen beide uitvoeringen van de MacBook Air 2023.
M3: efficiënter dan ooit
De belangrijkste verbetering in de MacBook Air 2023 is de nieuwe M3-chip. Deze is gebaseerd op een zogenaamd 3 nanometer procedé, wat inhoudt dat alle transistors op de chip kleiner zijn geworden. Hierdoor verbruikt de M3 tot 40% minder stroom dan zijn voorganger – met minder hitte en een langere accuduur tot gevolg – terwijl de prestaties erop vooruitgaan.
Dat Apple zo kort na de introductie van de M2 (juni 2022) al met de M3 komt, is niet heel vreemd. De M2 was altijd een soort tussenstap, die grotendeels z'n onderliggende techniek deelde met de oudere M1. De chip was met name bedoeld om de concurrentie voor te blijven terwijl de grotere vernieuwingen van de M3 nog in ontwikkeling waren.
Bluetooth 5.3 en Wi-Fi 6E
Apple is begin dit jaar begonnen met de upgrade naar Bluetooth 5.3 en Wi-Fi 6E. Zo hebben de nieuwe Mac mini 2023 en MacBook Pro 2023 al ondersteuning voor deze nieuwe standaarden, krijgt de iPhone 15 dat ook, en de kans is erg groot dat dit ook voor de nieuwe MacBook Air gaat gelden.
Met Wi-Fi 6E zijn nóg hogere draadloze snelheden haalbaar – mits je een router hebt die het ondersteunt. De nieuwste versie van Bluetooth heeft als grootste voordeel ondersteuning voor betere geluidskwaliteit, wat zich (hopelijk) binnenkort vertaalt in betere audio voor AirPods. Kortom: de nieuwe draadloze standaarden zijn met name gewoon erg toekomstproof.
MacBook Air 2023 prijs
De prijs van de MacBook Air 2023 is een gevalletje gissen. Er zijn eigenlijk twee mogelijkheden: of Apple kiest ervoor om de MacBook Air 2022 volledig te vervangen door het nieuwe model (scenario 1), of ze blijven het vorige model verkopen met het M3-model als luxere variant (scenario 2).
---
Scenario 1: M2 verdwijnt
Bij het eerste scenario wordt het instapmodel van de MacBook Air 2023 waarschijnlijk even duur als zijn voorganger: € 1519. Je krijgt daarvoor nog steeds 256 GB opslag en 8 GB werkgeheugen, en het 13-inch formaat dat we gewend zijn.
De grotere 15-inch MacBook Air wordt een stuk duurder dan zijn kleinere broer, met een waarschijnlijke instapprijs van € 1719. Ook hiervoor krijg je 256 GB opslag en 8 GB werkgeheugen.
De iPhone 13 nu tot €393 voordeel!
• Heb je al internet van Ziggo thuis? Profiteer dan van extra voordeel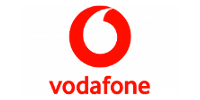 Bekijken
Scenario 2: M2 blijft
Bij het tweede scenario blijft het M2-model van de 13-inch MacBook Air te koop voor € 1519, en komt er een optionele upgrade naar de M3. Waarschijnlijk gaat die upgrade gepaard met extra opslag (512 GB) en een betere oplader, voor een totaalbedrag van € 1869.
Wat de prijs van de grotere 15-inch MacBook Air in dit scenario wordt, is lastig in te schatten. Dit is met name afhankelijk van hoeveel opslag hij standaard heeft. Is dit 512 GB, dan zou hij zomaar rond de € 2069 kunnen worden. Is dit 256 GB, dan is € 1869 aannemelijk.
---
MacBook Air 2023 release
De MacBook Air 2023 komt volgens de laatste geruchten in april 2023 op de markt. Schermanalist Ross Young, die zijn voorspellingen baseert op het productieproces van het nieuwe 15-inch scherm, zweert hierbij.
Andere analisten verschillen van mening: sommigen zijn het met Young eens, anderen geven aan de MacBook Air pas in juni te verwachten. Hoe dan ook heb je niet héél veel geduld meer nodig.
Blijf op de hoogte
Wil je het direct weten als Apple de nieuwe MacBook Air 2023 officieel heeft aangekondigd? Abonneer je dan op onze wekelijkse nieuwsbrief:
Je aanmelding is helaas niet gelukt. Probeer het later nog eens.