Morgen is het de laatste zondag van oktober en dit betekent het einde van de zomertijd. In de nacht van zaterdag op zondag gaat de klok om 3.00 uur een uur terug. Lekker een uurtje langer in bed blijven liggen dus! Maar moet je ook de wintertijd instellen op je iPhone en iPad?
Wintertijd instellen iPhone
Het iets wat je je elk half jaar even afvraagt: past de iPhone of iPad zich automatisch aan de nieuwe tijd aan, of moet je dit zelf doen? Maar wees gerust: je iOS-apparaat schakelt – tenzij je de functie hebt uitgeschakeld – automatisch over naar de wintertijd. Het extra uurtje slaap kun je dus ten volle benutten.
De iPhone 14 nu tot €7,50 korting per maand!
Maximaal voordeel als je thuis internet van Ziggo hebt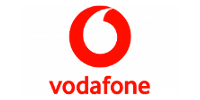 Bekijk actie
Maar wanneer er op zondagochtend een belangrijke afspraak gepland staat, wil je wel zeker weten dat je de functie niet ooit onverhoopt hebt uitgeschakeld. Om dit te controleren, open je de Instellingen-app en tik je op 'Algemeen>Datum en tijd'. Controleer hier of het schuifje achter 'Stel automatisch in' op groen staat. Is dat zo? Dan weet je zeker dat de wekker je morgen op het goede moment wakker maakt.
Eén uurtje extra en tóch te laat
Wat je vandaag in ieder geval niet moet doen, is de tijd van je iPhone of iPad alvast een uur achteruit zetten. Elk jaar zijn er mensen die hierdoor – ondanks het extra uurtje tijd – er alsnog in slagen om te laat te komen.
Een paar jaar geleden overkwam het de voetballers Wout Droste, Melvin de Leeuw en Charles Dissels, destijds actief voor SC Cambuur. De avond voor de wintertijd hadden ze hun smartphone alvast een uur teruggezet. De wintertijd ging echter automatisch in, waardoor de klok niet één uur, maar twee uur achteruit ging. Het drietal kwam te laat voor de uitwedstrijd tegen Sparta Rotterdam en werd gestraft met een plek op de bank.