Wanneer grote muziekproducers het over hun manier van werken hebben, dan zijn ze vaak lyrisch over al die plug-ins die ze gebruikt hebben. Het lijkt bijna alsof je alleen maar met plug-ins overweg moet kunnen, om van elke opname een hit te maken. Maar voor veel mensen zijn deze plug-ins toch een beetje abstract, dus wat zijn dat eigenlijk voor tovermiddelen?
Nou, over het algemeen bedoelen producers hiermee extra appjes die bij professionele programma's zoals Ableton Live en Apple's Logic Pro worden 'ingeplugd'. Nu is Logic natuurlijk de grote broer van GarageBand en daarom is het geen verrassing dat deze app ook plug-ins biedt, althans in een eenvoudigere vorm.
In GarageBand maak je mogelijk al onbewust gebruik van plug-ins, namelijk als je patches op een spoor in je project toepast. Deze patches worden namelijk aangestuurd door plug-ins. Het is goed verstopt, maar je kunt de patches ook direct beïnvloeden voor geavanceerde effecten. In deze workshop laten we je zien hoe je een extra plug-in aan een patch toevoegt. Om mee te doen, heb je slechts een project met maar één spoor nodig.
De iPhone 14 nu tot €7,50 korting per maand!
Maximaal voordeel als je thuis internet van Ziggo hebt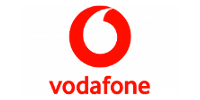 Bekijk actie
1. Patchen
In ons geopend project hebben we een geluidsspoor met een opgenomen gitaar. We hebben vanuit de Bibliotheek de patch 'Distorted Guitar>Classic Drive' toegepast, maar we willen nóg meer.
2. Smart Controls
Selecteer het spoor en breng de Smart Controls tevoorschijn door op B te drukken. Kies de tab 'Spoor' en scrol naar beneden tot je 'Plug-ins' ziet. Vouw het pijltje uit als dat nog niet was gebeurd.
3. Plug-ins
Elk van de blauwe knoppen is een plug-in. Wanneer je de muisaanwijzer erboven houdt, verschijnt links een aan/uit-knop. Hiermee schakel je de plug-ins in (blauw) of uit (grijs). Versleep om de volgorde aan te passen.
4. Nieuwe plug-in
We willen een filter-effect aan onze plug-ins toevoegen. Houd de muisaanwijzer net onder de laatste plug-in zodat een lijntje verschijnt. Klik erop en je krijgt een menu met plug-ins. We kiezen 'Filter>AutoFilter'.
5. Aanpassen
Door het toevoegen van een plug-in openen automatisch de instellingen ervan. In ons geval dus een hoop opties voor 'AutoFilter', zoals handmatige instellingen voor de 'Cutoff' en 'Resonance'.
6. Voorinstelling
Met elke plug-in is het een goed idee om naar de voorinstellingen te kijken. Klik op 'Fabrieksinstelling' voor een menu met vooraf ingestelde effecten. Wanneer je er een gekozen hebt, kun je alles nog aanpassen.
7. Amps en pedals
Een bijzondere plug-incategorie zijn de 'Amps en pedals'. Voeg weer een nieuwe plug-in toe en kies 'Amps and pedals', direct onder je recent gebruikte plug-ins. Voeg eerst de 'Amp Designer' toe.
8. Amp Designer
De Amp Designer is met name voor gitaartracks bedoeld, maar omdat het gewoon een plug-in is, kun je hem desgewenst overal toepassen. Wat dacht je van een vocal-track die uit een vertekenende versterker knalt?
9. Pedalboard
Voeg nu nog de plug-in 'Pedalboard' toe. In de instellingen daarvan zijn een heleboel extra effecten toe te voegen, ongeacht de patches die je al gebruikt hebt. En dat zorgt weer voor een compleet ander geluid!