Een screenshot maken van je iPhone of iPad, dat doen we allemaal wel eens – en anders moet je onze Screenshot iPhone-tip maar eens lezen. Maar wist je dat je ook een complete video kunt maken van wat er allemaal op je scherm gebeurt? Zo kun je mooi registreren hoe je een episch monster onderuit schoffelt in een spel. Of je ouders stap voor stap iets over de iPhone uitleggen aan de hand van een filmpje.
Hoe iPhone scherm opnemen?
Eerst moet je ervoor zorgen dat de knop 'Schermopname' in je Bedieningspaneel komt te staan. Dit doe je als volgt:
Open Instellingen en tik op Bedieningspaneel.
Tik op 'Pas regelaars aan'.
Tik op het plusje voor 'Schermopname'.
De iPhone 14 nu tot €7,50 korting per maand!
Maximaal voordeel als je thuis internet van Ziggo hebt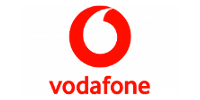 Bekijk actie
Vanaf nu kun je een video maken van je scherm. Zo start je een opname:
Open het Bedieningspaneel door van onder af over het scherm naar boven te vegen.
Druk op de knop Schermopname.
Er verschijnt een timer en daarna gaat de opname van start. Ga naar de app waarvan je een opname wilt maken.
Wil je omgevingsgeluid opnemen, dan moet je de Schermopname-knop langer vasthouden of 3D Touch gebruiken. Zolang je aan het filmen bent, zie je een rode balk bovenaan in het scherm.
De schermopname stoppen
Dat kan op twee manieren.
Tik op de rode balk bovenin en geef aan dat de schermopname moet stoppen.
Open opnieuw het Bedieningspaneel en tik weer op de knop Schermopname.
De video wordt opgeslagen in je fotobibliotheek.