184 nieuwe emoji zijn er deze week toegevoegd aan iOS en El Capitan, maar niet iedereen weet ze meteen te vinden. Het emoji-toetsenbord zou standaard al geactiveerd moeten zijn, maar in sommige gevallen is dat niet het geval. Zo activeer je het toetsenbord met emoji op je iPhone of iPad:
1. Open de instellingen-app
Open de Instellingen-app, tik op 'Algemeen' en vervolgens op 'Toetsenborden'. Bovenaan zie je welke toetsenborden je op dit moment geactiveerd hebt. Zoals je ziet, ontbreekt hier nu nog het emoji-toetsenbord. Tik op 'Voeg toetsenbord toe…'.
De iPhone 14 nu tot €7,50 korting per maand!
Maximaal voordeel als je thuis internet van Ziggo hebt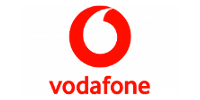 Bekijk actie
2. Kies het emoji-toetsenbord
Kies voor 'Emoji' om het juist toetsenbord toe te voegen. Je kunt hier trouwens ook kiezen voor onder meer het Japanse, Russische en Chinese toetsenbord. Altijd handig.
3. Activeer het juiste toetsenbord
Open een app waarin je kunt typen, bijvoorbeeld Notities of Berichten. Tik op het wereldbolletje onderaan het toetsenbord en selecteer 'Emoji'.
4. Daar zijn de emoji!
Daar zijn ze dan, alle emoji! Inclusief de nieuwe aanwinsten zoals de middelvinger, het leeuwtje en het nerdy gezichtje. Wil je weer gewoon typen, dan tik je linksonder op ABC. Dan verschijnt het gewone toetsenbord weer.
5. Emoji op je Mac
Je weet nu hoe je het toetsenbord met emoji kunt toevoegen aan je iPhone of iPad. Maar ook op je Mac kun je typen met emoji. Gebruik de toetsencombinatie Cmd+Ctrl+Spatiebalk en het venster met de emoji verschijnt ook hier op het scherm. ?