Sinterklaas is het land weer uit, in Limburg heeft het al gesneeuwd: we tellen af naar kerst! Ben je ook al járen geleden gestopt met het versturen van kerstkaarten? Dan stuur je gewoon grappige kerstwensen via WhatsApp. 'Prettige kerstdagen en een gelukkig 2023' met daarbij een kerstboompje🎄 of sneeuwman ☃️  volstaat op zich prima, maar het kan sfeervoller!
Via WhatsApp kun je gifjes versturen – dit zijn leuke bewegende plaatjes, zonder geluid. Er zijn er heel veel om uit te kiezen, voor ieder wat wils dus. Een grappige kerstwens is daarmee zo verzonden. En het is heel gemakkelijk!
Gifje versturen via WhatsApp met kerstmis
Via WhatsApp heb je direct toegang tot een flinke bibliotheek vol met grappige gifjes. Daartussen zitten er een hoop die perfect zijn om rond de feestdagen te gebruiken. Dit is de plek waar je de gifjes kunt vinden:
Open een chat waarin je een kerstgroet wilt versturen.
Tik in het gespreksvenster op het stickertje (het vierkantje met het omgevouwen hoekje).
Tik linksonder op het loepje.
Je belandt nu in een scherm met een zoekvenster hier kun je zoeken naar geschikte plaatjes. Gebruik termen als 'kerst', 'December' of 'Winter' en zoek een gezellig plaatje uit. Tik erop, voeg eventueel nog een onderschrift toe en je kunt je grappige kerstwens via WhatsApp verzenden.
Wat dacht je van deze dolenthousiaste minion met foute kersttrui (zoek naar: christmas minion)
Dit huis dat hopelijk niet van je buren is (zoek naar: christmas vacation)
Of deze kat, die precies doet wat je van een kat verwacht (zoek naar: I must destroy it cat)
De iPhone 13 nu tot €393 voordeel!
• Heb je al internet van Ziggo thuis? Profiteer dan van extra voordeel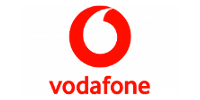 Bekijken
Giphy voor grappige bewegende kerstwensen
Kun je in de bibliotheek van WhatsApp niet vinden wat je zoekt? Installeer dan de gratis app Giphy op je iPhone. Dit is een enorme zoekmachine voor gifjes, ook hier vind je heel veel grappige kerstfilmpjes gratis. Bij de app zit ook een gifjes-toetsenbord. Je moet dat eerst eenmalig activeren via 'Instellingen>Algemeen>Toetsenbord>Toetsenborden>Giphy'. Zet hier de schakelaar achter 'Geef volledige toegang' op groen. Vervolgens open je het Giphy gifjes-toetsenbord via het wereldbolletje op je toetsenbord – zoals je ook het emoji-toetsenbord opent.
Nog meer kerstwensen versturen?
Digitaal een gratis kaartje versturen? WhatsApp is dus een oplossing. Ook leuk voor als je een iPhone hebt:
Wekelijks Apple tips in je mail
Iedere week dit soort tips in je mailbox? Meld je dan nu aan voor onze gratis nieuwsbrief!
Je aanmelding is helaas niet gelukt. Probeer het later nog eens.