Jaja, heel gemakkelijk dat betalen met Apple Pay. Tenzij de betaling met Apple's betaaldienst maar niet wil lukken, want dat is voor de mensen achter je ongeveer net zo vervelend als iemand die muntjes bij elkaar zoekt om gepast te betalen. Dit kun je doen als Apple Pay niet werkt.
Apple Pay werkt niet: 7 oplossingen
Overal waar je contactloos kunt betalen met een pinpas, is het ook mogelijk om te betalen met Apple Pay. Je drukt twee keer op de zijknop (of thuisknop) van je iPhone of Apple Watch, houdt hem voor de pinautomaat en de transactie is gedaan. Althans: zo zou het moeten gaan. Dit zijn de oplossingen voor als Apple Pay niet werkt.
De iPhone 13 nu tot €393 voordeel!
• Heb je al internet van Ziggo thuis? Profiteer dan van extra voordeel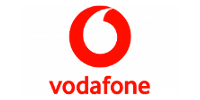 Bekijken
1. Je hebt Apple Pay niet geactiveerd
Op het moment dat je een contactloze betaling met Apple Pay wil doen, druk je twee keer op de zijknop (of thuisknop) van je iPhone of Apple Watch. Nu wordt de betaalkaart geactiveerd. Verschijnt je betaalkaart niet, dan moet je Apple Pay eerst nog instellen.
2. Je iPhone is niet ontgrendeld
Betalen met Apple Pay kan alleen als je iPhone ontgrendeld is. Heb je een iPhone met Face ID, dan verifieer je na het activeren van Apple Pay je gezicht met gezichtsherkenning. Komt de tekst 'Houd bij de lezer' in beeld, dan houd je je toestel voor de pinautomaat.
Bij een iPhone met Touch ID plaats je je geregistreerde vinger op de thuisknop en houd je je telefoon bij de betaalterminal. Een Apple Watch blijft in principe de hele dag ontgrendeld, totdat je hem afdoet.
3. Je houdt de iPhone niet goed voor de lezer
Hoe houd je je iPhone voor de NFC-lezer van de betaalterminal? Het zou kunnen dat de terminal en je telefoon gewoon geen contact kunnen maken en de betaling daarom niet lukt. Daarom een tip: de NFC-antenne van de iPhone zit onder de camera, en niet bij het Apple-logo – zoals veel mensen denken.
Houd daarom de rechterbovenkant van je iPhone tegen de NFC-lezer. Let hierbij op het contactloos betalen logo. Dit geeft de plaats aan waar je de iPhone of Apple Watch tegen de betaalautomaat moet houden. Op de Apple Watch is overigens de hele horlogekast een antenne, dus daar speelt dat probleem wat minder.
4. Bekijk of de Apple Pay-servers actief zijn
De kans is klein, maar het is mogelijk dat de Apple Pay-servers op het moment dat je dit leest zijn uitgevallen vanwege technische problemen. Om dit te controleren, ga je naar de Apple Systeemstatus-pagina en controleer je of er een groene cirkel naast Apple Pay & Wallet staat.
Is de cirkel rood, dan wacht je tot de servers weer actief zijn. Een groene cirkel sluit een systeemfout uit. Je kunt dan doorgaan met andere oplossingen.
5. Controleer of je kaart nog kan worden gebruikt met Apple Pay
Als een betaalkaart met Apple Pay wordt geweigerd, is het mogelijk dat de kaartvertrekker of bank niet langer Apple Pay ondersteunt. Controleer dit door de Wallet-app op je iPhone te openen en op je betaalkaart te tikken. Zie je het bericht 'Deze kaart is niet bruikbaar', dan is de Apple Pay-ondersteuning waarschijnlijk komen te vervallen.
6. Voeg je betaalpas opnieuw toe
Problemen met een betaalpas ontstaan bijvoorbeeld wanneer je een nieuw kaart van je bank krijgt en de gewijzigde informatie niet is bijgewerkt op Apple Pay. Ga naar de Instellingen-app en kies 'Wallet en Apple Pay'. Tik boven op je betaalkaart en scrol naar beneden om hem te verwijderen. Via 'Voeg kaart toe' voeg je de betaalpas opnieuw toe.
7. Start je iPhone opnieuw op
Als Apple Pay nog steeds niet werkt, is het een idee om je iPhone opnieuw op te starten. Hiermee worden tijdelijke processen gewist, wat problemen met Apple Pay en andere systeemsoftware kan oplossen.
Meer weten over Apple Pay?