In iOS 14 kun je video's beeld-in-beeld (ook wel: picture in picture) afspelen. Dat betekent dat ze in een hoekje van het scherm zichtbaar blijven, terwijl jij ondertussen naar het thuisscherm gaat of een andere app opent.
Wekelijks Apple tips in je mail
Iedere week dit soort tips in je mailbox? Meld je dan nu aan voor onze gratis nieuwsbrief!
Je aanmelding is helaas niet gelukt. Probeer het later nog eens.
Beeld-in-beeld op de iPhone
Op de Mac, iPad en Apple TV kun je al een tijd video's beeld-in-beeld bekijken. Dankzij iOS 14 kan het ook op de iPhone – zij het in postzegelformaat. Zo kijk je naar films, series, maar bijvoorbeeld ook FaceTime-video's. Je kunt het op verschillende manieren activeren.
De iPhone 14 nu tot €348 korting!
• Maximaal voordeel als je thuis Ziggo hebt
• 6 maanden Apple Music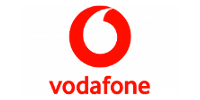 Bekijk actie
Open om te beginnen een app die video's afspeelt. Wij spelen bijvoorbeeld een trailer af in de app TV.
Methode 1: Tik op het scherm en tik op het beeld-in-beeld symbool, boven naast het kruisje.
Methode 2: Zorg ervoor dat de video schermvullend in beeld is. Veeg de app naar boven (op een iPhone met Face ID). Of tik op de thuisknop. Precies zoals je gewoonlijk terugkeert naar het thuisscherm.
De video komt nu klein in beeld, en je kunt andere dingen doen op je iPhone terwijl je de video blijft zien. De volgende opties zijn nog handig om te kennen:
Tik op de video voor bedieningsknoppen.
Je kunt de kleine video verslepen naar de gewenste plek op het scherm.
Met knijp- en spreidgebaren verander je het formaat van de video.
Sleep de video uit beeld als hij even in de weg staat – er verschijnt dan een hendel aan de zijkant waarmee je hem weer terughaalt. Dat ziet er zo uit:
Video weer sluiten
Tik op de miniatuur van de video. Met het kruisje linksboven sluit je de video helemaal. Met het beeld-in-beeld symbool rechtsboven keer je terug naar de normale weergave.
En YouTube?
Picture-in-picture op de iPhone werkt op dit moment helaas niet met de YouTube-app, tenzij je een premium abonnement hebt. Voorheen kon je als omweg YouTube openen in Safari en dan alsnog beeld-in-beeld kijken, maar dat werkt niet meer. We weten niet of YouTube dit bewust geblokkeerd heeft, of dat het om een bug gaat.
Ontdek ook de andere nieuwe iOS 14 functies