Begin deze maand is de app Fruity Jelly in de App Store verschenen. Dit spel, dat gebruik maakt van de gyroscoop van je iDevice, brengt een schattig gelei-poppetje tot leven. En het is aan jou om hem ook in leven te houden.
Animatie
Jelly heeft het niet gemakkelijk gehad in zijn nog maar korte leventje. In een animatiefilmpje, waarin de geschiedenis van Jelly wordt verteld, komen we erachter dat zijn hele dorp is verwoest en dat hij op zoek moet naar ingrediënten om nieuwe Jelly's te maken.
Rollen
Net als bij Angry Birds en Cut the Rope zijn de levels kort en ontgrendel je naarmate je ze uitspeelt nieuw speelmateriaal. Het spel zelf is aanstekelijk: je rolt van boven naar beneden door een doolhof van blokjes om allerlei fruit te scoren, maar daarbij mag je de stekelige bommetjes niet raken. Doe je dat toch, dan blijft er van Jelly niet veel meer over dan blokjes gelei.
De iPhone 13 nu tot €393 voordeel!
• Heb je al internet van Ziggo thuis? Profiteer dan van extra voordeel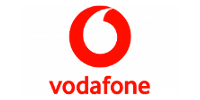 Bekijken
Verbeterpunten
Fruit Jelly blijft bij ons nog wel een tijdje op de iPad staan, maar er zijn een paar kleine dingetjes die de ontwikkelaar zou kunnen verbeteren. De bloem die linksboven in beeld staat zou als pauzeknop moeten dienen, maar wanneer je erop drukt word je uit de game gegooid. Daarnaast is het niet mogelijk om vanuit het spel naar de homepagina te gaan, bijvoorbeeld om iets aan de instellingen te veranderen of om een ander level te kiezen.
Afgezien van deze kleine minpunten is deze app glibberig leuk en fruitig lekker! Download hem nu in de App Store!

Universeel | €0,79 | BulkyPix | 4+ | v.1.1 | 51,5MB