De VakantieBieb 2018 gaat dit weekend open! Twee maanden lang kun je in de app terecht voor gratis boeken voor zowel kinderen als volwassenen. Kortom: je hoeft je koffer dit jaar niet vol te stouwen met boeken, neem gewoon je iPad of iPhone mee.
VakantieBieb geopend op 1 juli
Vanaf zondag 1 juli is de VakantieBieb weer te downloaden of te updaten in de App Store. Een cadeautje van de Bibliotheek, voor zowel leden als niet-leden. Tot en met 31 augustus kun je in de app zo veel boeken lezen als je wilt. De boeken zijn ook in het buitenland te lezen. Weet je niet zeker of je op je vakantie-adres wifi hebt, dan is het verstandig om voor vertrek de boeken al te downloaden. Boeken die eenmaal op je iPad of iPhone staan, kun je ook zonder internetverbinding lezen.
VakantieBieb 2018 titels
De iPhone 14 nu tot €348 korting!
• Maximaal voordeel als je thuis Ziggo hebt
• 6 maanden Apple Music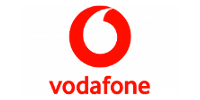 Bekijk actie
Zestig boeken staan er in de VakantieBieb: dertig voor kinderen en dertig voor volwassenen. En het gaat bepaald niet om boeken die je gewoonlijk in de ramsj aantreft. Een greep uit het aanbod voor volwassenen: Lieveling van Kim van Kooten, Ma van Hugo Borst en Je ziet mij nooit meer terug van Sonja Barend. Kinderen (en volwassenen stiekem ook) kunnen zich vermaken met boeken van onder meer Carry Slee, Astrid Lindgren en Paul van Loon.
Bekijk alvast de volledige lijst met VakantieBieb 2018 titels.