Op zoek naar een draadloze speaker, koptelefoon of een DAB+-radio? Profiteer deze maand dan van de Teufel Novembermania! En nu met Black Friday profiteer je van kortingen tot maar liefst 43 procent. Daarmee haal je top geluidskwaliteit voor een bodemprijs in huis! We zetten de tofste aanbiedingen voor je op een rij.
Bekijk alle Black Deals van Teufel
De iPhone 14 nu tot €348 korting!
• Maximaal voordeel als je thuis Ziggo hebt
• 6 maanden Apple Music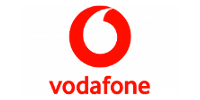 Bekijk actie
Teufel Novembermania: de beste deals
Eindelijk is het zover! Nog maar een nachtje slapen en dan is het eindelijk Black Friday! Bij Teufel is dat helemaal nodig, want daar vind je tijdens de Novembermania nu al goede deals voor Black Friday. De aanbiedingen lopen tot 28 november en zolang de voorraad strekt. Wacht dus niet te lang en sla je slag! De lijst is lang, maar we pikken de beste november-deals van Teufel er voor je uit!
1. Radio One
De Teufel Radio One is een moderne bluetooth DAB+/FM-wekkerradio met een uitstekende geluidskwaliteit. Er zit een timer ingebouwd, waarmee je instelt dat de radio automatisch uitschakelt na 15, 30, 45, 60 of 90 minuten. Perfect als je nog even iets wilt luisteren voordat je inslaapt. De Teufel Radio One kost deze maand in plaats van € 169,99 slechts € 99,99. Een korting van maar liefst 41 procent!
2. Cinebar 11 2.1-set

Ben je toe aan een beter tv-geluid, dan is de Teufel Cinebar 11 2.1-set een uitstekende keuze. De soundbar is relatief klein, in elk geval een stuk compacter dan de meeste concurrenten, maar levert desondanks een indrukwekkend geluid. Zeker in combinatie met de eveneens relatief kleine subwoofer, die je bijvoorbeeld onder je bank kunt schuiven. Je koopt de set deze maand voor € 299,99 in plaats van € 449,99. Zodoende bespaar je dus 33 procent!
3. Boomster
Deze bluetooth-speaker en (DAB+)radio is stijlvol vormgegeven en levert een uitonderlijk volle geluidskwaliteit. Het is dan ook niet verwonderlijk dat de Teufel Boomster al jarenlang populair is. De speaker is spatwaterdicht en met een volle accu luister je maar liefst 18 uur lang naar je favoriete muziek. Koop je de Boomster in november, dan betaal je in plaats van € 369 slechts € 299,99 en bespaar je dus 19 procent!
4. Supreme On
De Supreme On is een stijlvolle on-ear koptelefoon met lineaire HD-drivers en effectieve ruisonderdrukking, en eveneens al enkele jaren erg populair. De koptelefoon is licht en comfortabel, de geluidskwaliteit is uitstekend en de bediening zo mogelijk nog beter dankzij de geïntegreerde joystick op de rechter oorschelp. Deze maand koop je de Supreme On niet voor € 149,99 maar voor € 95. Een korting van 37 procent!
5. Ultima 40 / Ultima 40 Surround '5.1 set'
De Ultima 40 zijn de populairste vloerstaande speakers van Teufel en dat komt waarschijnlijk door de prijs-kwaliteitverhouding. Vernieuwingen in de laatste versie zijn een tweeter met fase plug, geoptimaliseerde geluidsafstraling, fine tuning van alle componenten, gebalanceerdere sound, en verbeterde afwerking en design. Deze maand koop je de Ultima 40 met maar liefst 40 procent korting! € 299,99 in plaats van € 499,99.

Ga je liever voor een ultieme 5.1 surround ervaring? Ga dan voor de Ultima 40 Surround '5.1 set', opgebouwd rond de populaire Ultima 40 speakers. Ook hiervoor vind je in november een mooie aanbieding: € 699,99 in plaats van € 999,99, oftewel een korting van 30 procent!
Teufel Novembermania
Ben je benieuwd geworden naar alle andere aanbiedingen die Teufel deze maand heeft? Kijk dan snel op de website. Wacht niet te lang met bestellen, want met zo'n hoge kortingen kunnen producten snel uitverkocht raken! Bovendien mag je producten bij Teufel acht weken lang uitproberen.