Nog geen twee weken. Zo lang heeft het geduurd voordat kinderen hun ouders te slim af waren en de beperkingen van Schermtijd wisten te omzeilen. De gemiddelde 10-jarige weet wel raad met het kinderslot op de iPhone en iPad.
Beperkingen instellen
Loopt je iPhone-gebruik of dat van je kinderen de spuigaten uit, dan kun je met de nieuwe iOS 12-functie Schermtijd restricties opleggen. Zo kun je het gebruik van bepaalde apps aan banden leggen door per app of app-categorie een tijdslimiet in te stellen. Maar kinderen zijn inventief en gamen gewoon verder. Hoe dan?
BLACK FRIDAY: De iPhone 14 nu tot €348 korting!
• Maximaal voordeel als je thuis Ziggo hebt
• 6 maanden Apple Music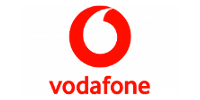 Bekijk actie
Schermtijd iOS 12 omzeilen
Een gebruiker van Reddit merkte op dat zijn 7-jarige zoon langer speelde dan hem was toegestaan. Na een paar dagen onthulde het kind zijn truc. Wanneer zijn schermtijd erop zat en de games werden afgesloten, ging hij naar de App Store. Daar downloadde hij een spelletje dat eerder al op de iPad had gestaan, maar dat later verwijderd was. Voor oudere spelletjes waren geen beperkingen ingesteld en zo kon hij zonder problemen verder spelen.
Ook andere kinderen vonden mazen in het systeem. Op het discussieforum van Apple zegt een vrouw dat het haar 13-jarige zoons slechts twee minuten kostte om de Schermtijd buiten werking te stellen. Hij veranderde de tijd en datum in de app Instellingen en ging weer verder met waar hij mee bezig was. Een andere ouder dacht een prima YouTube-blokkade te hebben opgeworpen, door niet alleen YouTube maar ook Safari te blokkeren – ook in de browser kun je namelijk video's bekijken. Maar het kind in kwestie was hem toch nog een stap voor: hij stuurde YouTube-video's naar zichzelf en bekeek ze in de app Berichten.
iOS 12
Apple introduceerde Schermtijd nadat begin dit jaar twee grote Apple-aandeelhouders aangaven dat ze grote zorgen hadden over iPhone-verslaving bij kinderen. Kinderen krijgen – soms op de langere termijn – mentale problemen door overmatig schermgebruik. Apple beloofde dat er meer gereedschappen zouden komen voor ouderlijk toezicht. Die zijn er nu dus, maar ze blijven nog altijd een hulpmiddel waarop je niet blind kunt vertrouwen.
Schermtijd is onderdeel van iOS 12, het nieuwe besturingssysteem voor de iPhone en iPad. iOS 12 is verschenen op maandag 17 september en zorgt er vooral voor dat je iPhone en iPad sneller worden.