Een belangrijke waarschuwing voor automobilisten die deze zomer nog in Frankrijk de weg opgaan: het dragen van een koptelefoon of oordopjes achter het stuur is niet toegestaan. Dat blijkt uit nieuwe verkeersregels die per 1 juli zijn ingegaan.
Rijden met oordopjes verboden in Frankrijk
Net als in Nederland ben je in Frankrijk verplicht om handsfree te bellen, maar sinds 1 juli mag dat dus ook niet meer met een koptelefoon, (draadloze) headset of oordopjes. Doe je dit wel en word je gepakt, dan mag je als buitenlander direct € 135 aftikken. Ingebouwde systemen zijn uitgezonderd van het verbod. Het gaat overigens niet alleen om telefoneren, ook het luisteren van muziek is verboden wanneer dit de concentratie of het gehoor van de bestuurder beperkt. Tevens is het bedienen van een mobiele telefoon tijdens het rijden verboden: ook hierop staat een boete van € 135.
De regels gelden niet alleen voor auto's, maar ook voor vrachtwagens, motors, scooters en fietsers.
De iPhone 14 nu tot €7,50 korting per maand!
Maximaal voordeel als je thuis internet van Ziggo hebt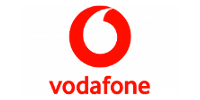 Bekijk actie
Nieuwe verkeersregels Frankrijk
Andere regels met betrekking tot het besturen van voertuigen golden al langer, maar zijn ook de moeite waard even door te lezen. Zoals in bovenstaande infographic te zien is, is het in Frankrijk achter het stuur namelijk verboden om:
te kijken naar een scherm dat vastgehouden wordt (boete: € 1500);
je make-up te doen, ook in stilstaand verkeer;
een telefoon te bedienen (boete: € 135);
een headset of koptelefoon te gebruiken (boete: € 135);
een alcoholpromillage hoger dan 0,5 (0,2 bij beginnende bestuurders) te hebben (boete: € 4500);
gordels niet te dragen (boete: € 135);
naar muziek te luisteren die zo hard staat dat je het omgevingsgeluid niet kunt horen;
een sigaret te roken met een klein kind aan boord – nog in behandeling door het Parlement (boete: € 68);
een sandwich te eten;
onder invloed te zijn van drugs (boete: € 4500);
iets te zoeken in het dashboardkastje.
Denk er bovendien aan dat je verplicht bent een reflecterend veiligheidshesje en ongebruikte alcoholtest in de auto te hebben. Daarnaast is flitsdetectie-apparatuur niet toegestaan op de Franse wegen.