Het is bijna zover: vanaf maart gaat Netflix de strijd aan met abonnees die hun wachtwoord delen met vrienden of familie buiten hun eigen gezin. Maar hoe worden zulke meeliftende kijkers opgespoord? Dat heeft de streamingdienst vannacht onthuld. Bovendien gaan ze een irritant trucje uitvoeren, om deze huishoudens te overtuigen een eigen abonnement af te sluiten.
Netflix buiten gezin
Een Netflix-account delen met mensen buiten je eigen huishouden – officieel is het verboden, maar toch doen veel abonnees het. Dat bleek wel in april 2022: de streamingdienst onthulde toen dat er 222 miljoen betalende abonnees zijn die Netflix buiten hun gezin delen. Daardoor kijken er in totaal wel 100 miljoen extra huishoudens mee. Dus zonder abonnement te zijn.
De iPhone 13 nu tot €393 voordeel!
• Heb je al internet van Ziggo thuis? Profiteer dan van extra voordeel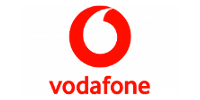 Bekijken
Aangezien Netflix niets aan deze kijkers verdient, besloot de streamingdienst al snel om actie te ondernemen. Zo heeft Netflix getest met extra kosten voor gebruikers met gedeelde accounts, specifiek in Latijns-Amerika. Sinds vorige maand lijkt er een oplossing te zijn, en deze wordt in maart al wereldwijd ingevoerd.
Irritant trucje
Op een nieuwe FAQ-pagina legt Netflix uit hoe meeliftende huishoudens moeten worden overtuigd om een eigen abonnement af te sluiten. En dat is nogal een irritant trucje. Zo wordt er eerst gekeken waar de 'hoofdeigenaar' van het account zich bevindt, oftewel waar het huishouden is dat het abonnement heeft afgesloten. Dit wordt gecontroleerd via IP-adressen, account-ID's en accountactiviteit.
Alle apparaten waarop je Netflix wilt kijken, moeten vervolgens minstens één keer per 31 dagen inloggen op het netwerk van deze hoofdeigenaar. Zo wordt een toestel na verloop van tijd erkend als een vertrouwd apparaat. Die kun je dan ook gebruiken om Netflix tijdelijk op andere locaties te gebruiken, bijvoorbeeld op vakantie.
Maar log je in op een apparaat dat niet verbonden is met het netwerk van de hoofdeigenaar, dan moet dit worden geverifieerd. De hoofdeigenaar krijgt dan een code toegestuurd, die de Netflix-kijker buiten het gezin binnen 15 minuten moet invoeren. Lijkt misschien niet zo erg, maar dit moet je elke zeven dagen doen. Plus je loopt het risico dat Netflix je toestel blokkeert om verder te kijken.
Om een lang verhaal kort te maken: alle Netflix-kijkers buiten je eigen huishouden moeten eens in de 31 dagen langskomen met hun mobiele toestellen om zo een vertrouwd apparaat op te bouwen. Doe je dit niet, dan moet je elke zeven dagen een nieuwe verificatiecode invoeren en word je misschien geblokkeerd. Nogal een gedoe, laat staan vrijwel onmogelijk met televisies.
Dan maar een eigen account?
De vraag is nu of de 100 miljoen meeliftende huishoudens écht een eigen abonnement gaan afsluiten. Bovendien duiken er steeds meer concurrerende streamingdiensten op die qua prijs en aanbod een stuk aantrekkelijker zijn en het (nog) niet erg vinden als je een wachtwoord deelt. Wie weet, misschien gaat dit trucje nog wel eens averechts werken.
Wil je op de hoogte worden gebracht van het laatste Netflix- en Apple-nieuws? Schrijf je dan in voor onze gratis nieuwsbrief.
Je aanmelding is helaas niet gelukt. Probeer het later nog eens.