Vanavond verschijnt macOS Mojave, het nieuwe besturingssysteem voor de Mac. macOS Mojave zit boordevol nieuwe functies. Zo is er een donkere modus, kun je stapeltjes bestanden creëren op je bureaublad en is het maken van screenshots veel eenvoudiger. Maar … er zijn nogal wat oude Macs die je niet meer kunt updaten. Ondersteunt jouw Mac macOS Mojave?
macOS Mojave ondersteuning
macOS High Sierra vorig jaar ondersteunde nog veel behoorlijk oude Macs, maar dit jaar is dat wel anders. macOS Mojave draait op Macs uit 2012 of nieuwer, een enkele uitzondering daargelaten. Dit zijn de Macs die je dit najaar kunt updaten:
De Apple iPhone 13 tijdelijk tot €337 korting!
Maximale korting als je ook internet van Ziggo thuis hebt!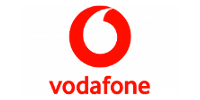 Bekijken
MacBook (begin 2015 of nieuwer)
MacBook Air (midden 2012 of nieuwer)
MacBook Pro (midden 2012 of nieuwer)
Mac mini (eind 2012 of nieuwer)
iMac (eind 2012 of nieuwer)
iMac Pro (2017)
Mac Pro (eind 2013, plus modellen uit midden 2010 en midden 2012 met een grafische kaart die Metal ondersteunt)
Als je dat vergelijkt met macOS High Sierra, dan blijkt dat de oudere plastic MacBooks én MacBook Pro-, MacBook Air- Mac mini- en iMac-modellen uit 2009, 2010 en 2011 niet meer ondersteund worden.
Meer weten over macOS Mojave?
Welke Mac heb ik?
Weet je echt niet wat voor Mac je precies hebt? Of in welk jaar je hem hebt gekocht. Geen probleem, dat is gemakkelijk op te zoeken.
Klik op het appeltje linksboven en kies 'Over deze Mac'.
Op het eerste tabblad 'Overzicht' zie je welke Mac je hebt.
Met deze speciale uitgave haal je alles uit de mogelijkheden van je Mac: