Dat er tijdens de WWDCS een nieuwe macOS-versie gepresenteerd zou worden, was van tevoren al 100% zeker. Wat we nog niet definitief wisten, was de naam. Maar de geruchten bleken waar te zijn, het wordt macOS Mojave. De nieuwe versie van het Mac-besturingssysteem is dus vernoemd naar een woestijn in Californië. En uiteraard heeft macOS Mojave heel veel hete (?) nieuwe functies.
Donkere modus
Het lekte gisteren al uit: de nieuwe macOS krijgt een donkere modus. Een échte donkere modus. In tegenstelling tot de huidige versie, waar alleen het Dock, menubalk en de Ctrl-klikmenu's donker kleuren, gaat in de nieuwe versie echt alles op zwart. De vensterranden veranderen van grijs naar zwart, de achtergronden gaan van wit naar zwart. Vooral 's avonds is zo'n donkere modus aangenamer om naar te kijken, bovendien ziet het er ontzettend cool uit. Rest alleen de vraag: waarom heeft dit zo lang geduurd, Apple?
De iPhone 14 nu tot €7,50 korting per maand!
Maximaal voordeel als je thuis internet van Ziggo hebt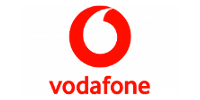 Bekijk actie
Desktop Stacks en Dynamic Desktop
Het bureaublad van macOS Mojave krijgt een upgrade. Om te voorkomen dat je een heleboel bestanden op je bureaublad verzamelt en niets meer terugvindt, kun je nu zogeheten stacks op het bureaublad aanmaken. Hiermee worden bestanden op je bureaublad meteen in de goede stapel gesorteerd.
Ook nieuw zijn de dynamische bureaubladachtergronden die veranderen op basis van de tijd van de dag. Dat noemt Apple Dynamic Desktops en het ziet er erg gaaf uit. Op de standaardachtergrond van macOS Mojave zie je dus de woestijn op alle tijden van de dag.
Nieuwe functies in Finder
Finder krijgt ook een hoop nieuwe functies. Zo wordt Cover Flow vervangen door de nieuwe Gallery View. Je ziet een grote voorvertoning bovenaan en onderin een strip met de andere bestanden. Bij het bekijken van foto's krijg je daarnaast een nieuwe zijbalk met allerlei informatie over de selecteerde foto. Hier heb je ook een aantal snelle acties om bijvoorbeeld foto's te draaien.
Screenshots en Continuity Camera
De workflow om screenshots en te bewerken is in macOS Mojave behoorlijk veranderd. Net als op iOS krijg je een voorvertoning te zien van je screenshot en kun je deze direct bewerken met de annoteer-functies. Uiteraard kun je screenshots ook rechtstreeks in andere apps slepen, zonder eerst het bestand te moeten zoeken.
Met Continuity Camera is het daarnaast mogelijk om een net gemaakte foto (of screenshot) van je iPhone of iPad direct op de Mac te krijgen.
Nieuwe apps: News, Dictafoon, Aandelen en Woning
In het dock van de nieuwe macOS zie je het icoon van Apple News, Apple's eigen nieuws-app. Op de iPhone en iPad werd deze app geïntroduceerd met iOS 9, maar hij is tot nu toe slechts beschikbaar in enkele Engelstalige landen. Of de app nu ook naar Nederland komt, is niet duidelijk. Daarnaast komt de Dictafoon naar de Mac, evenals Aandelen en Woning.
Security en privacy
macOS Mojave gaat je waarschuwen als programma's toegang willen tot je prive-gegevens. Belangrijker zijn echter de veranderingen in Safari. Hier gaat Apple de strijd aan met Facebook en Google door het nog moeilijker maken om je Mac te tracken. Voor websites lijkt het alsof je een vereenvoudigde Mac-configuratie gebruikt, zodat het moeilijker wordt om jouw Mac van de Mac van anderen te onderscheiden.
Veranderingen in de App Store
Vorig jaar kreeg de iOS-App Store een grondige opknapbeurt en nu doet Apple dat nog eens over op de Mac. Zo zijn er voortaan voorvertoningen te zien van apps in de vorm van video's. Ook krijg je tips en tutorials te zien over apps die je al geïnstalleerd hebt. Eindelijk krijgt de Mac App Store de liefde die hij verdient.
Sneak Peek: Universele apps
Van tevoren hoorden we hierover heel veel geruchten: iOS en macOS moeten naar elkaar toe groeien en er moeten universele apps komen. Dat klopt in de basis, al is het niet zo drastisch als sommige hadden verwacht. Sowieso is Apple hier nog niet klaar voor, maar het gaf aan het einde van de WWDC-keynote nog een voorproefje van wat er gaat komen. Zo worden frameworks en bibliotheken van iOS overgezet naar de Mac om het voor ontwikkelaars gemakkelijker te maken om iOS-apps naar de Mac te brengen. De komst van News, Woning, Dictafoon en Aandelen op de Mac zijn hier al eerste voorbeelden van.
Release in het najaar
macOS Mojave gaat in het najaar van 2018 uitkomen, hoogstwaarschijnlijk in september, kort na de iPhone-keynote. Vanaf vandaag is er een bèta voor ontwikkelaars, een publieke bèta volgt meestal iets later.
Onze mening
Dit jaar heeft macOS behoorlijk meer aandacht gekregen van Apple. En daar zijn we blij mee. macOS Mojave krijgt heel veel nieuwe functies waar je daadwerkelijk iets aan hebt. De donkere modus is gaaf en de nieuwe functies in Finder laten je nog sneller werken. Ook de verbeterde security- en privacy-functies kunnen we wel waarderen.