Nu de MacBook Pro 2021 in de winkels ligt, weten we eindelijk hoe de 'notch' zich precies gedraagt. Kort samengevat: verwarrend.
MacBook Pro 2021 notch
Al direct tijdens het Apple-event van oktober werd er druk gespeculeerd over hoe de notch van de MacBook Pro 2021 (de inkeping in het scherm) en de aanwijzer precies met elkaar werken. Wordt de aanwijzer gestopt? Gaat hij er onderdoor? Of achterlangs?
BLACK FRIDAY: De iPhone 14 nu tot €348 korting!
• Maximaal voordeel als je thuis Ziggo hebt
• 6 maanden Apple Music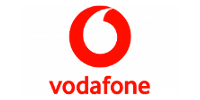 Bekijk actie
Het antwoord weten we inmiddels: de aanwijzer gaat achter de notch langs. Maar dit gedrag blijkt verrassend genoeg niet altijd hetzelfde te zijn.
Notch en de menubalk
YouTuber Quinn Nelson heeft op Twitter meerdere video's gedeeld over de 'notch', die laten zien wat er mee gebeurt als de menubalk verandert. HIeruit wordt duidelijk dat Apple nog niet alles goed heeft uitgedacht.
Heb je bijvoorbeeld een programma waarbij het aantal menu-items (zoals 'Archief', 'Wijzig' en 'Weergave') bij elkaar te breed wordt? Dan gaan ze door tot ná de notch. Hoewel dit vrij logisch is, is het gedrag van de aanwijzer dat niet.
Die kan in dit geval namelijk niet meer achter de notch langs, en springt in plaats daarvan direct van de ene naar de andere kant van de notch. En als je de notch van onderen benadert, tikt de aanwijzer er tegenaan. Nogal inconsistent dus. Of in de woorden van Nelson: 'wie heeft dit ontworpen?!'.
Bug in de notch
Nog vreemder is het gedrag van de statusbalk, de rechterkant van de menubalk waar onder andere de tijd, accustatus en bepaalde apps zich bevinden. De icoontjes in de statusbalk krijgen een stuk minder ruimte nu menu-items tot na de notch doorlopen. Je kunt ze echter handmatig uitbreiden als je ze allemaal wilt zien.
Er zit echter een bug in deze functie. Als er te veel icoontjes in de statusbalk staan breiden ze zich uit tot áchter de notch, waar je ze niet meer kunt zien!
Dit is een opmerkelijke fout. In combinatie met het verwarrende gedrag van de aanwijzer, vindt Nelson dat de notch nog niet klaar was voor de verkoop. Gelukkig lijkt het relatief gemakkelijk om deze problemen op te lossen met een macOS-update, maar het is op z'n minst slordig te noemen.
Bron: 9to5mac