Volgende maand verschijnt er mogelijk een nieuwe iPhone SE 2 en deze heeft geen reguliere koptelefoonaansluiting meer. Dat hebben fabrikanten van iPhone-hoesjes gezegd tegen de Japanse website Mac Otakara (via MacRumors).
iPhone SE 2 geen miniatuur iPhone X
Volgens de hoesjesmaker wordt de tweede generatie iPhone SE even groot als de eerste generatie, met een scherm van 4 inch. Ook Touch ID blijft gehandhaafd. Dat betekent dat de iPhone SE 2 waarschijnlijk geen miniatuur iPhone X wordt (dat wil zeggen: met smalle randen en een inkeping aan de bovenkant van het scherm). De iPhone SE 2 blijft de oude looks houden, met flinke randen aan boven- en onderzijde en dus een thuisknop met Touch ID.
Haal de nieuwe iPhone 13 Pro als eerste in huis!
Internet van Ziggo thuis? Ontvang dan tot €5 korting per maand en dubbele data!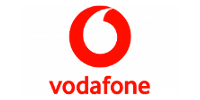 Bekijken
iPhone SE 2 zonder koptelefoonaansluiting
Wat wel nieuw is ten opzichte van het vorige model, is dat de hoesjesmakers verwachten dat de nieuwe iPhone SE 2 geen koptelefoonaansluiting meer krijgt. De iPhone 7 (Plus), 8 (Plus) en X hebben deze ook al niet meer. De kans is groot dat Apple dit najaar de iPhone 6s uit het assortiment haalt; dan worden er geen iPhones met een reguliere koptelefoonaansluiting meer verkocht.
Muziek beluister je via EarPods met Lightning-connector of bluetooth-oortjes. Ook levert Apple een Lightning-naar-mini-jack-adapter mee zodat je alsnog je oude koptelefoon of oortjes kunt gebruiken.
Draadloos opladen?
De iPhone SE 2 wordt waarschijnlijk uitgerust met een A10 Fusion-chip, die 40 procent sneller is dan de A9-processor van de huidige iPhone SE. Diezelfde A10-chip zat ook in de iPhone 7 (Plus). Waar de hoesjesmaker nog over twijfelen, is of de iPhone SE 2 draadloos oplaadbaar is, net zoals de iPhone 8 en de X.
iPhone SE 2 release
Het is overigens niet het eerste gerucht over de komst van een iPhone SE 2 in mei. Afgelopen week nog bleken er nieuwe iPhone-modellen geregistreerd te zijn in de EEC-database: doorgaans vindt deze verplichte registratie een maand voor release plaats. Mei is overigens wel een opmerkelijke datum voor de release van een nieuwe Apple-product: kijk er dus niet van op als de release uiteindelijk in juni blijkt te zijn, met de WWDC18 – Apple's ontwikkelaarsconferentie.
Lees ook ons dossier over de iPhone SE 2.