Over ongeveer anderhalve maand presenteert Apple de nieuwe iPhone 14. Inmiddels is in grote lijnen duidelijk wat we mogen verwachten van de nieuwe iPhone. Opvallend: vrijwel alle vernieuwingen zijn er exclusief voor de luxere iPhone 14 Pro (Max). De gewone iPhone 14 wordt ronduit saai. Maar … dat is helemaal niet erg.
De laatste iPhone 14 berichten
iPhone 14 geruchten
De iPhone 14 geruchten beginnen steeds scherper omlijnd te worden. Er komen dit jaar vier modellen. Ten eerste zijn er twee instappers: de 6,1-inch iPhone 14 en de 6,7-inch iPhone 14 Max – die zijn, op het formaat na, volledig identiek. Dan zijn er nog twee luxe modellen: de 6,1-inch iPhone 14 Pro en 6,7-inch iPhone 14 Pro (Max). Ook die verschillen alleen qua formaat.
De iPhone 13 nu met 3 maanden gratis Apple TV+!
Maximaal voordeel als je thuis internet van Ziggo hebt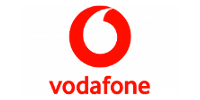 Bekijk actie
Wat is er nieuw aan de iPhone 14? De volgende geruchten zijn bijzonder hardnekkig, en bevatten mogelijk een kern van waarheid.
De notch (het 'hapje' bovenaan in het scherm) verdwijnt, of wordt in ieder geval een stuk minder prominent. Apple verwerkt de selfiecamera en benodigde sensoren in twee gaatjes in het scherm. Maar: dit geldt alleen voor de iPhone 14 Pro (Max). De iPhone 14 behoudt het huidige design.
De iPhone 14 krijgt een always-on scherm, waarop de belangrijkste informatie altijd zichtbaar is. We denken dat de widgets van iOS 16 hierin een opvallende rol spelen. Maar: dit geldt alleen voor de iPhone 14 Pro (Max). De iPhone 14 behoudt het huidige scherm.
De iPhone 14 ondergaat een gigantische camera-upgrade. Je mag een 48-megapixel camera verwachten, en je kunt video's opnemen in 8K. Maar …
Je raadt het al. Ook dat is een extraatje voor de Pro.
Als klap op de vuurpijl krijgt de iPhone 14 een A16 Bionic-chip. Maar je raadt het al: dit geldt alleen voor de iPhone 14 Pro (Max). De reguliere iPhone 14 blijft de chip van de iPhone 13 houden. Daarmee wordt de iPhone 14 chip een punt waarop de reguliere iPhone verschilt van het Pro-model en dat is nooit eerder gebeurd.
Reguliere iPhone 14: is er überhaupt iets nieuw?!
Er is een nieuw formaat: de laatste jaren was de instap-iPhone er steeds in een klein en een normaal formaat. Dit jaar is er naar verluidt sprake van een normaal en een groot formaat. De kleine iPhone – de mini – komt waarschijnlijk te vervallen. De camera zal iets verbeteren, misschien komt er weer een tof software-trucje bij. Een nieuwe kleur ligt ook voor de hand.
Het klinkt al met al een beetje saai. Alsof de toekomstige reguliere iPhone niet de iPhone 14 wordt, maar de iPhone 13s (om maar eens een oude Apple-term af te stoffen). Maar dat is helemaal niet erg.
Saaie iPhone? Geen probleem
Vind je de iPhone 14 saai? Dan is-is sowieso niet voor jou bedoeld. We zijn inmiddels op een punt beland dat er geen massieve jaar-op-jaar upgrades zijn. Ook Apple zelf gaat er niet meer vanuit dat je ieder jaar (of zelfs iedere twee jaar) de nieuwste iPhone koopt. Het is niet voor niets dat je iPhone steeds langer ondersteund wordt door middel van nieuwe software-updates.
Apple heeft de iPhone 14 ook niet gemaakt met iPhone 13- of een iPhone 12-bezitters in het achterhoofd. Misschien dat upgraden interessant wordt als je een reguliere iPhone 11 hebt. Want dan heb je een nog altijd fris design met vlakke randen, een veel betere camera en ondersteuning voor 5G. En een fantastische chip, want die zogenaamd 'verouderde' A15-chip uit 2021 is de concurrentie een jaar later nog steeds ver vooruit.
Heb je een iPhone 12 en 13 en bekruipt jou straks het gevoel dat je over móét stappen? Dan ben je waarschijnlijk slachtoffer van de marketing. Want ongetwijfeld gaat Apple toch weer zeggen dat het de 'beste iPhone ooit' is, en dat je foto's er sprankelender uitzien dan ooit tevoren.
Wanneer weten we meer?
We verwachten dat Apple de iPhone 14-serie halverwege september aankondigt, en dat de toestellen ook die maand nog in de winkels liggen. Wil je op de hoogte blijven van het nieuws rondom de nieuwe toestellen? Schrijf je dan in voor onze wekelijkse nieuwsbrief!
Je aanmelding is helaas niet gelukt. Probeer het later nog eens.