Vandaag is het zover: de iPhone 14 Plus verkoop is eindelijk begonnen! Maar hoeveel kost dit toestel? En in welke winkels kun je 'm kopen? Dat en meer lees je hier.
iPhone 14 Plus verkoop
Het is vandaag precies een maand geleden sinds het grote iPhone 14-event werd gehouden. Zoals gebruikelijk kondigde Apple hier vier verschillende modellen aan, van standaard iPhones tot luxe modellen. De voorverkoop begon diezelfde week nog, en drie van de vier toestellen werden een week later al uitgebracht, op vrijdag 16 september.
BLACK FRIDAY: De iPhone 14 nu tot €348 korting!
• Maximaal voordeel als je thuis Ziggo hebt
• 6 maanden Apple Music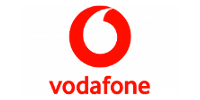 Bekijk actie
Vandaag – op vrijdag 7 oktober – is het de beurt aan het laatste model: de iPhone 14 Plus! Je vindt de toestellen zowel online als in de winkels. Wees er wel snel bij, want voor je het weet zijn ze uitverkocht. Heb je tijdens de voorverkoop al een toestel weten te bemachtigen? Dan hoef je alleen je pakketje op te halen, of de postbode op te wachten.
iPhone 14 Plus prijzen
Hoeveel je voor een iPhone 14 Plus betaalt, is afhankelijk van een aantal factoren. Denk hierbij aan de opslagcapaciteit, of je een abonnement neemt en of je een oude iPhone ervoor inruilt. Dit zijn de adviesprijzen voor een los toestel:
128 GB – € 1.169
256 GB – € 1.299
512 GB – € 1.559
Specificaties
De iPhone 14 Plus is bijna identiek aan zijn kleinere broer, de iPhone 14. Uiteraard zijn er wel een aantal plussen: het lagere gewicht, de betere batterij en het grotere formaat. Vooral laatstgenoemde valt op. De iPhone 14 Plus heeft (net als de iPhone 14 Pro Max) een scherm van 6,7-inch, terwijl dit 6,1-inch is bij de standaard iPhone 14 en iPhone 14 Pro. Dit is bijzonder, want sinds de iPhone 12 is het juist traditie dat Apple een mini iPhone uitbrengt, niet een grote.
Verder heeft de iPhone 14 een vernieuwde A15-chip, een Super Retina XDR-display, vijf verschillende kleuren en nog veel meer. Wil je graag meer weten of twijfel je tussen een ander model? Lees dan een van onze andere artikelen over de iPhone 14 (Plus) en iPhone 14 Pro (Max):
Waar verkrijgbaar?
Nu de officiële verkoop begonnen is, kan iedereen de iPhone 14 Plus in handen krijgen. Dat kan bij Apple zelf – online of in een van de Apple Stores – maar ook bij een externe aanbieder.
De iPhone 14 Plus is los verkrijgbaar bij o.a.:
Amac|Belsimpel|Coolblue| Mediamarkt
Of ben je op zoek naar een toestel met abonnement? Kijk dan eens bij:
Belsimpel|Mobiel.nl|T-Mobile|Tele 2
Alles over de iPhone 14 (Plus)
Wil je op de hoogte worden gebracht van al het nieuws rondom de iPhone 14 (Plus) en iPhone 14 Pro (Max)? Schrijf je dan in voor onze wekelijkse nieuwsbrief.
Je aanmelding is helaas niet gelukt. Probeer het later nog eens.