Je iPhone kun je sinds eind vorige week updaten naar iOS 13 en vanavond is het dan ook eindelijk mogelijk om je iPad te updaten. Niet naar iOS 13, maar naar het nieuwe iPadOS. Tegelijkertijd met iPadOS verschijnt ook al de eerste grote update voor iOS 13, namelijk iOS 13.1. Je kunt de beide updates na 19.00 uur verwachten.
iPadOS
iOS was altijd het besturingssysteem voor de iPhone en de iPad, maar dit jaar maakt Apple voor het eerst een splitsing: iOS 13 voor de iPhone, iPadOS voor de iPad. En die hebben dus verschillende release-data. iOS 13 op 19 september, iPadOS pas vandaag, 24 september. Aanvankelijk had Apple iPadOS gepland voor 30 september, maar om onduidelijke redenen is het nu vervroegd. iPadOS is overigens gelijk aan iOS 13, maar heeft nog wat interessante extraatjes die alleen werken op de iPad. Lees hierover ook ons dossier over iPadOS.
BLACK FRIDAY: De iPhone 14 nu tot €348 korting!
• Maximaal voordeel als je thuis Ziggo hebt
• 6 maanden Apple Music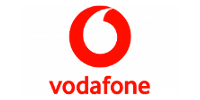 Bekijk actie
iPadOS ondersteuning op welke iPads?
Is jouw iPad geschikt voor iPadOS en alle nieuwigheden die daarbij horen? In de lijst hierboven zie je welk iPads je kunt updaten. Heb je een iPad mini 2, een iPad mini 3 of de allereerste iPad Air? Die hebben geen iPadOS ondersteuning en kun je voor het eerst niet meer updaten.
Ook vanavond: update naar iOS 13.1
Al vrij snel na de release van iOS 13 komt Apple ook met de eerste update daarvan: iOS 13.1 verschijnt vanavond al. In deze update vind je een aantal functies die Apple had beloofd voor iOS 13, maar die de eindstreep toen net niet gehaald hebben. Bijvoorbeeld het delen van audio via AirPods en Beats koptelefoons.
iOS 13.1 stond oorspronkelijk ook gepland voor 30 september. Dat Apple de release vervroegd heeft, lijkt te maken te hebben met de rommelige release van iOS 13, het besturingssysteem heeft namelijk bijzonder veel kinderziektes en eigenaardigheden. Het is te hopen dat een deel daarvan met iOS 13.1 verholpen wordt, maar we vrezen dat er nog wat extra updates nodig zijn om alles naar behoren te laten werken. Lees ook ons artikel 12 hardnekkige iOS 13-problemen (plus de oplossingen).
iPadOS en iOS 13.1 downloaden
Het updaten van je iPhone en iPad gaat over het algemeen vlekkeloos. Wil je het zekere voor het onzekere nemen? Maak dan vooraf toch even een back-up. De gemakkelijkste manier is om dat via iCloud te doen. Dat doe je zo:
Open de app Instellingen.
Tik bovenin op je naam.
Tik op de naam van je iPad of iPhone.
Tik op iCloud-reservekopie.
Via 'Instellingen>Algemeen>Software-update' vind je vanavond na een uur zeven de update voor je iPhone of iPad. Zorg ervoor dat je op een wifi-netwerk zit en dat je batterij ruim voldoende is opgeladen of dat het apparaat aan de stroom hangt. 19.00 uur is traditioneel het moment waarop de download beschikbaar is. Vanwege de drukte op de servers kan het downloaden dan wel een tijdje duren.
Wat is er nieuw in iPadOS?
Je aanmelding is helaas niet gelukt. Probeer het later nog eens.