Vanavond is de iOS 16 release, maar niet alle iOS 16 features komen naar alle iPhone-modellen. Deze functies moet je (voorlopig) missen.
iOS 16 ondersteuning
Net als voorgaande jaren zijn sommige nieuwe features van iOS niet beschikbaar voor oudere iPhones. Dit jaar is er qua functies een duidelijk onderscheid tussen iPhone-modellen van 2017 – dat zijn de oudste modellen die ondersteund worden – en modellen van 2018 en later. Dit is de volledige lijst van iPhones die iOS 16 ondersteunen:
De iPhone 14 nu tot €7,50 korting per maand!
Maximaal voordeel als je thuis internet van Ziggo hebt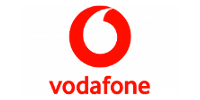 Bekijk actie
iOS 16 features voor iPhone XR/XS en later
De volgende functies komen niet naar de iPhone 8, iPhone 8 Plus en iPhone X. Ze zijn dus wel beschikbaar op alle andere iPhone-modellen die iOS 16 krijgen.
1. Livetekst
Livetekst, te vinden in 'Instellingen>Algemeen>Taal en regio', laat je tekst uit foto's selecteren en kopiëren. Deze functie zit al in de iPhone sinds iOS 15, maar wordt nu uitgebreid. Zo werkt livetekst nu ook in video's, zodat je tekst uit een gepauzeerd filmpje kunt halen. Ook herkent Livetekst nu vreemde talen en valuta, en geeft hij hierbij direct de juiste opties zoals vertalen of omrekenen.
Lees meer over hoe je Livetekst gebruikt in ons artikel: Tekst uit foto kopiëren met Livetekst.
2. Onderwerp losmaken in foto's
Het is misschien wel de coolste functie van iOS 16: door een object in een foto lang vast te houden kun je hem loswrikken van de rest van de foto, los kopiëren en in een andere app plakken. Zo wordt het wel erg gemakkelijk om bijvoorbeeld WhatsApp-stickers te ontwerpen of snel een Photoshopje in elkaar te draaien.
Lees meer in ons artikel: Is dit de coolste functie in iOS 16 en iPadOS 16?
3. Dicteren en Siri
Siri wordt in iOS 16 weer wat slimmer. Zo is het mogelijk om in een app te vragen naar wat je met de app kunt doen, via de spraakopdracht "Hé Siri, wat kan ik hier doen?". En stuur je vaak berichten via Siri? In iOS 16 kun je emoji aan het bericht toevoegen met je stem. Wel werken deze Siri-functies nog niet als Siri op Nederlands staat – daarvoor moeten we nog even geduld hebben.
Ook Dicteren is vernieuwd. Die functie staat je nu toe om te typen en te dicteren tegelijk, zodat je bijvoorbeeld handmatig interpunctie toe kunt voegen.
4. Achtergrond … in space
In iOS 16 krijg je de nodige nieuwe wallpapers, waaronder hele dynamische ruimte-achtergronden. Hierbij kun je kiezen tussen een live representatie van de aarde, de maan, of een compleet planetarium. En dat kost blijkbaar dusdanig veel rekenkracht dat de iPhone X en 8 (Plus) het helaas niet aankunnen.
---
iOS 16 features voor iPhone 13 en later
De volgende drie functies zijn alleen beschikbaar op de iPhone 13 (mini), iPhone 13 Pro (Max), iPhone 14 (Plus) en iPhone 14 Pro (Max).
1. Horizontale Face ID
Als je je iPhone wel eens in een telefoonhouder hebt, bijvoorbeeld voor navigatie of fotografie, dan heb je vast wel gemerkt hoe onhandig het is dat Face ID niet werkt als de iPhone horizontaal staat. Daar komt in iOS 16 verandering in, want Face ID werkt na de update ook gewoon als de iPhone een kwartslag gedraaid is.
2. Verbeterde Portretmodus
Portretfoto's maken de achtergrond van je foto's mooi wazig, maar de voorgrond bleef altijd ongewijzigd. In iOS 16 wordt ook de voorgrond wazig gemaakt, zodat het nog meer lijkt alsof de foto met een spiegelreflex is gemaakt.
3. Verbeterde Filmmodus
Ook de Filmmodus, waarmee je het effect van de wazige achtergrond toepast in video's, is vernieuwd in iOS 16. De harde randjes die soms zichtbaar waren bij gezichten, haren en brillen zijn nu een stuk subtieler.
---
iOS 16 batterijpercentage
Dan nog dit: het batterijpercentage keert in iOS 16 terug, maar wel voor een heel specifieke set iPhones. Het gaat om de volgende modellen:
iPhone 13 Pro (Max)
iPhone 13
iPhone 12 Pro (Max)
iPhone 12
iPhone 11 Pro (Max)
iPhone XS (Max)
iPhone X
De iPhone 12 mini en iPhone 13 mini vallen dus buiten de boot, evenals de iPhone 11 en iPhone XR. Je vindt de optie bij 'Instellingen>Batterij'.
Vertraagde iOS 16 features
Er zijn ook nog functies van iOS 16 die voor iedereen nog even op zich laten wachten. Dit komt omdat Apple nog wat langer de tijd nodig heeft om deze functies klaar te maken. Hier zitten een paar grote functies tussen – je leest het in ons artikel: Apple mist deadline: deze iOS 16-functies zijn vertraagd.
iOS 16 downloaden
iOS 16 is vanaf vanavond te downloaden via 'Instellingen>Algemeen>Software-update'. Doorgaans komt de update rond 19:00 online, maar soms zijn de tijden anders. Houd dus vooral de website van iCreate – en onze Twitter-pagina – in de gaten!