Ieder jaar pakt Apple uit met een grote iPhone-update – dit jaar gebeurt dat met de lancering van iOS 15. Voor het eerst zijn er geruchten over wat we van iOS 15 kunnen verwachten: Apple zou een nieuw ontworpen Bedieningspaneel voor de iPhone introduceren.
iOS 15: nieuw Bedieningspaneel?
Het gerucht is verspreid door leaker @Jioriku, die redelijk betrouwbaar is als het op Apple-geruchten aankomt. Hij suggereert dat het Bedieningspaneel met iOS 15 belangrijke aanpassingen krijgt. Dit geldt ook voor de iPad, met iPadOS 15.
De iPhone 14 nu tot €7,50 korting per maand!
Maximaal voordeel als je thuis internet van Ziggo hebt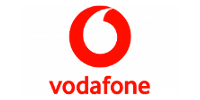 Bekijk actie
Het Bedieningspaneel is naar verluidt geïnspireerd op het Control Center van macOS Big Sur: de afbeelding hierboven laat daar een concept van zien. Het paneel zou een stuk compacter zijn; bovendien wordt het makkelijker om het Bedieningspaneel anders in te richten. Dit doe je door de knoppen te verslepen.
Face ID en Touch ID
De Apple-leaker heeft meer informatie over iOS 15: de software maakt een dubbele biometrische authenticatie mogelijk. Hierbij moet je zowel met Face ID als Touch ID verifiëren om de iPhone te ontgrendelen.
Bij de iPhones die er nu zijn, is dat niet mogelijk: je hebt Face ID óf Touch ID. Er gaan echter geruchten dat Apple dit jaar iPhone 13-modellen uitbrengt waarbij de vingerafdrukscanner onder het scherm is verwerkt. Zowel ontgrendelen met je vingerafdruk (Touch ID) of gezicht (Face ID) is dan mogelijk.
Release iOS 15
Sinds kort weten we wanneer Apple de nieuwe iPhone-functies bekendmaakt. Op maandag 7 juni presenteert Apple iOS 15, tijdens de ontwikkelaarsconferentie WWDC 2021. Pas dan weten we zeker of de iPhone inderdaad over het nieuw ontworpen Bedieningspaneel beschikt – en hoe dat eruitziet.
Vlak na de presentatie kun je een testversie (bèta) van iOS 15 installeren en wordt het nieuwe besturingssysteem volop getest. De definitieve versie laat vervolgens nog even op zich wachten: de release vindt traditioneel medio september plaats.
Wil je als eerst op de hoogte zijn van nieuwe iPhone-functies? Schrijf je in voor onze nieuwsbrief:
Je aanmelding is helaas niet gelukt. Probeer het later nog eens.