Vorige week kwam iOS 13.5 uit met allerlei probleemoplossingen en verbeteringen. Maar met de update heeft Apple ook een nieuw probleem geïntroduceerd waarbij het onmogelijk wordt om bepaalde apps te openen.
Deze app wordt niet langer met je gedeeld
Verschillende gebruikers geven aan dat ze bij het openen van apps als Facebook, Twitter en YouTube een foutmelding krijgen. 'Deze app wordt niet langer met je gedeeld. Om de app te gebruiken moet je deze kopen bij de App Store.' Vervolgens kun je niet veel meer dan het openen van de app annuleren. De melding verschijnt sinds de release van iPadOS en iOS 13.5, maar duikt in sommige gevallen ook op bij gebruikers die iOS 13.4.1 hebben of zelfs een nóg oudere versie van iOS.
De iPhone 14 nu tot €348 korting!
• Maximaal voordeel als je thuis Ziggo hebt
• 6 maanden Apple Music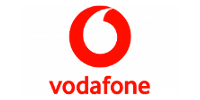 Bekijk actie
Véél app-updates
Apple heeft niet gereageerd op de situatie. Het valt wel op dat er sinds gisteren in de App Store extreem veel updates klaarstaan, ook voor apps die zeer recent nog een update hebben gehad. Dat er op zondagavond opeens tientallen kleine updates verschijnen is opmerkelijk. Waarom de apps precies geüpdatet worden, staat nergens duidelijk vermeld maar het zou te maken kunnen hebben met de vele foutmeldingen. Om te kijken of al je apps zijn bijgewerkt, duw je wat langer en harder op het icoon van de App Store. Tik hierna op 'Updates'. Je ziet hier een overzicht van apps die je kunt updaten en apps die onlangs zijn bijgewerkt.
Lukt het hiermee niet of heeft je vastlopende app nog geen update gehad? Probeer dan het volgende. Een manier om de app alsnog te kunnen openen, is door hem volledig te verwijderen. Een alternatief daarvoor is het opruimen van de app via 'Instellingen>Algemeen>iPhone-opslag>Naam van de app'. Tik hier op 'Ruim op' en vervolgens op 'Installeer app opnieuw'. Het grote voordeel van deze methode is dat de documenten en gegevens in de app behouden blijven.